News & Articles
Charities and Cash Management
Charities and Cash Management
06/03/2019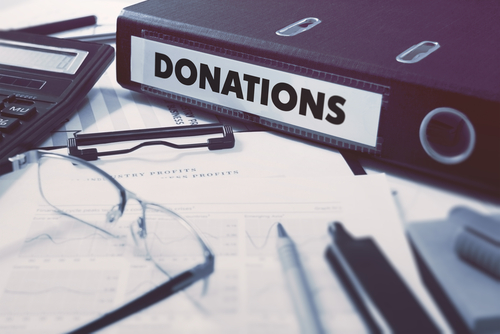 As introducers to one of the most innovative and secure cash management services on the market, we have already extolled the virtues of a safe, one-stop-shop service that efficiently manages your cash, maximises interest income and minimises risk.
You can click here to read more about the platform and how it can benefit you, your family and your business. For today's post, we want to focus on the benefits for charities and how effective cash management can make all the difference to a charity's success, reputation, stability and profits.
Research from Third Sector has identified the six characteristics of resilient charities with "financially and operationally fit" being one of the key measures.
This means sufficient income from a diverse range of sources, as well as diversifying both with different types of funding and within each type itself, e.g. by spreading risk across a number of donors within each funding source.  
Learning how to manage cash effectively is crucial at all stages of a business lifecycle and especially so within our current markets where the pre-Brexit landscape is so uncertain.
The platform we offer access to responds directly to this measure by reducing risk through both diversification and optimum FSCS (Financial Services Compensation Scheme) protection.
Minimising Risk through Diversification
Third Sector research also shows that currently, just a quarter of UK charities (26%) have less than 10% of their cash deposits covered by FSCS protection. While these statistics are gloomy, they only go to reinforce the need for a powerful cash management tool.
The platform that we introduce to our clients can improve cash deposit performance more than 11 times over* using a "more interest-less risk" model. It offers charities optimum FSCS protection with every bank that provides accounts being regulated by both the FCA and the Prudential Regulation Authority (PRA).
Customers also gain access to exclusive, best-in-market rates on hundreds of deposit accounts. Options include 35-day notice accounts and instant access accounts to cater to all needs, enabling charities to earn more interest income on donor funds and minimise risk through diversification.
Financial planning, budgeting and forecasting are essential for charities to ensure they are both resilient and sustainable. Healthy cash management means more effective day-to-day running of the charity, as well as more transparent financial reporting and controls.
It also means being able to confidently provide forecasts to the Board, donors and other essential funding sources to continue to fulfil the charity's key goals.
Increasing Interest Income
When we look more closely at the numbers we can really start to see how charities can reap the benefits. Our case study looks at a charity with £2.5 million excess cash in the bank. They would typically generate a 0.1% interest rate on the UK high street with a business account, meaning £2500 interest income per annum.
In fact, research from Third Sector shows that 85% of charities are earning less than the Bank of England base rate (0.5%) on their cash in the bank and 80% are dissatisfied with the interest rate they are receiving.
If this same excess cash were to be invested via our introducer platform, it would be spread across a number of deposit accounts for a diversified portfolio and a blended interest rate forecast of 1.64%.
This means we can expect the client to gain an average net interest income of £35,918 per annum.
Rebalancing your Cash Flow
Many charities concerned about the level of diversification that they have achieved and others are taking too much risk by keeping all their money with the same banks. The platform allows you to take a step back and rebalance your accounts for healthier and safer financial management.
Third Sector research shows that 58 per cent of charities are deterred by the amount of time and paperwork involved in setting up new accounts, while 42 per cent said they were worried about the risk of placing their money in newer, non-high-street banks, which also often means higher interest rates.
Our platform provides secure and solid solutions to these concerns. It couldn't be easier to join with just one agreement to sign and no need for multiple applications or mountains of paperwork.
You will be able to access your portfolio 24/7 through a highly secure portal and analyse the financial strength of each account available in order to make informed choices. There is a wide range of deposit accounts available, all of which are associated with established banks.
Specialist Financial Knowledge
Another problem facing charities when it comes to cash management is that many lack a team member with specialist financial skills. This inevitably leads to poor cash handling and the inability to interpret financial information in a meaningful and productive way.
This simply cannot be overlooked, as the ability to translate financial information into positive and tangible action is essential for any charity to grow and flourish.
Our wealth managers will introduce you to the platform and help you to understand the right questions to ask. We can also help charity staff increase their confidence and understanding of financial matters using the platform's functionality including the portfolio summary, consolidated monthly statements and an annual interest summary for tax reporting.
Long-term financial sustainability goes hand in hand with a clear strategy and core goals based on informed research and knowledge to make the difference between a well-run charity and one that is destined for failure.
By using the platform, charities can learn how to stay on top of their financial management duties and manage day-to-day invoicing, debt payment and other admin more easily to maximise their chances of success.
Successful cash management also enables charities to undertake regular budget reviews and reforecasting to make sure there are no nasty financial surprises.
For more information on how cash management can help you and your charity, contact Vintage Wealth on 020 8371 3111 or via email info@vintagewealth.co.uk.
*based on a typical low rate account paying 0.1%