News & Articles
Revolutionising Cash Management
Revolutionising Cash Management
26/02/2019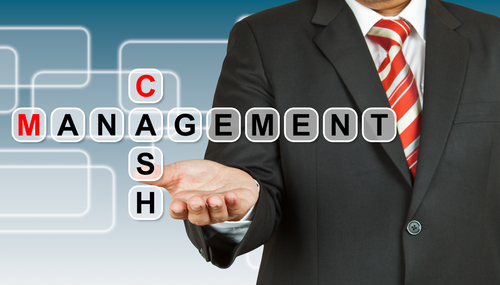 Our team at Vintage is delighted to be offering our individual and corporate clients introductions to a state-of-the-art online cash management service.
Learning how to manage money is a specialist skill, and the difference between effective and ineffective management can mean thousands of pounds to yourself, your family or your business.
If you're sitting with excess cash deposits in a personal or business context, and/or you prefer to take a more cautious approach when it comes to investing your cash, then this is the ideal service for you.
Our advisers will enable access to an innovative, web-enabled cash management service that cuts through the noise and right down to the chase.
Making Your Money Work For You
One of the main issues that people have with cash management is the time and headache of completing multiple applications before being able to access market leading rates.
This is why the service that we offer access to is revolutionary. It's a one-stop-shop where clients can control where they want their cash and how they want it deposited.
This platform makes your money work for you. It provides a much–needed solution for the many companies, trusts, charities and individuals who are currently sitting on large amounts of cash that is earning paltry returns.
Customers can gain access to up to 30 banks with more than 500 instant access, term and notice deposit rates as well as optimum FSCS protection for up to 25 separate banks.
Cash Management and High Net Worth Individuals
Now we want to showcase more specifically what the platform can do for you. If we look at the typical requirements of high net worth individuals when it comes to cash management, one case study would see the individual or couple seeking optimum FSCS protection and to increase interest but minimise risk.
They would build a portfolio of investment vehicles, or notice & term accounts depending on their individual needs, circumstances and timescales.
Another typical case study would be the rate-sensitive client who is less concerned about FSCS protection but firmly believes in the strength and resilience of banks.
They would typically split their cash between a small number of banks to obtain the best rates on their portfolio and meet their goals and needs in the short, medium & long term.
Then we have the client who wants to access the very best rates available and to create a regular conversation about maturing their cash deposits.
Income Increase
Once these clients had access to the platform, they would typically see their income increase dramatically.
For a couple with savings of £510,000, we anticipate that their income would increase by 9.3 times* in comparison to when their funds were held with some of the most major high street banks.
Their interest income would also increase –from £510 interest income per annum, we predict an increase to £4745 net interest income per annum.
The platform would identify and filter the most suitable deposit and instant access accounts to help clients achieve optimum protection under the FSCS guarantee scheme.
Prior to the clients being introduced to the platform, their deposit would be held in a joint account with a high street bank, earning 0.10% (generating interest income of £510 p.a.) with just £170,000 (33% of the deposit) FSCS protected.
After managing their cash with the platform, they would typically deposit funds with three different banks – all instant access accounts paying between 0.95% and 1.40%.
This would increase their FSCS protection – with £85,000 per individual depositor per authorised bank – from 33% to 100%.
Corporate Cash Management
Now lets take a look at corporate cash management. Corporate cash management will complement a wider portfolio of investment and protection services to optimise business processes and profitability.
Research from YouGov shows that more than half of SMEs are earning less than 0.10% on their cash at bank, and one in three hold all their cash in their current account.
In addition, more than three-quarters (76%) of SMEs are dissatisfied with the interest rate they are receiving. £104bn is held in 5.5 million business current accounts by SMEs but more than 80% of these accounts pay 0% interest.
When we consider the case study where a company holds £936,950 excess cash at the bank with 0% interest rates and zero income from interest, we would expect this same company to reap more than £8000 in net interest income when managing their cash with our platform.
This would be achieved by splitting the deposit across multiple accounts with optimum FSCS protection for your cash.
Charities and Cash Management
Successful cash management is essential for individuals, couples and businesses of all sizes to meet expenses and regular payments as well as gain best return on investment and improve both profitability and stability.
This is especially significant when it comes to charities where effective cash management can make all the difference and 90% of charities have said that provision of a clear and transparent way of assessing the credit quality of a bank before placing a deposit would be valuable.
Research shows that 85% of charities are earning less than the Bank of England base rate (0.5%) on their cash at bank and 80% are dissatisfied with the interest rate they are receiving.
More than a quarter of UK charities (26%) have less than 10% of their cash deposits covered by FSCS protection.
Our case study looks at a charity with £2.5 million excess cash in the bank. They would typically generate a 0.1% interest rate on the UK high street with a business account, meaning £2500 interest income per annum.
If their cash is invested via our introducer platform across a number of accounts for a diversified portfolio and an anticipated blended interest rate of 1.64%, they would expect to gain an average net interest income of £35,918 per annum.
Market-Leading Cash Management Services
As the market leader in cash deposits with more than £2bn transacted, our cash management firm is fully established and act as an exclusive partner to some of the UKs largest wealth management firms.
They conduct quarterly due diligence across 28 banks with random spot audits and all data fully encrypted.
This is a great opportunity if you have excess cash deposits you're more hesitant about investing your cash. All client money is held on trust with each individual bank, which means there is no credit exposure to the firm itself for optimum safety and security.
Accounts can be set up in as little as 48 hours once all the necessary documentation is submitted. It's just one straightforward application – no multiple forms and red tape – with optimum FSCS protection.
Clients can gain access to both high street rates and exclusive rates when banks are seeking to actively lend.
If you would like an introduction to the cash management service, contact Vintage Wealth Management today on 020 8371 3111 or email info@vintagewealth.co.uk
*net of fee
**cash that is not required for the day-to-day running of the business