News & Articles
Will the 'no-fault divorce' have implications on financial planning?
Will the 'no-fault divorce' have implications on financial planning?
12/05/2022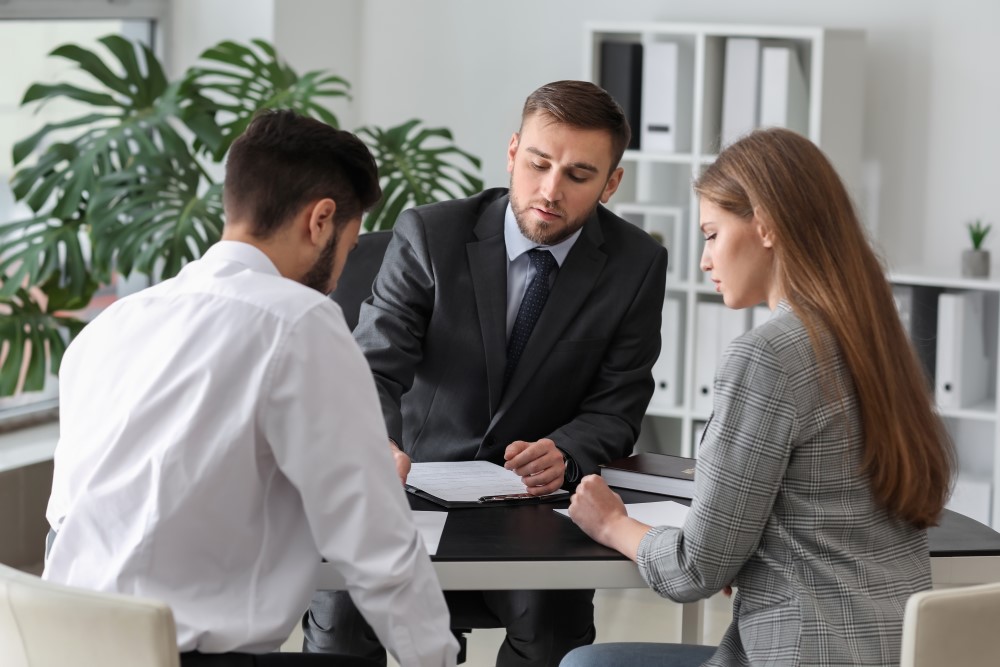 Just as no two weddings are alike, the concept of marriage can mean different things to different people.
For many, it places an official seal on the promise of a lifelong partnership, backed by a commitment to share all aspects of life together, from the personal to the financial. In this context, the decision to divorce will always be beset with complication and emotion, but recent changes to law have been introduced with a view to making it less confrontational and acrimonious.
The Divorce, Dissolution and Separation Act 2020, which came into force on April 6 of this year, avoids the need for one party to attribute blame to the other where an immediate divorce is being sought. Previous rules were based on the need for a petitioner to substantiate why conduct by the other party led the marriage to reach the point of 'irretrievable breakdown'.
If couples did not want to pursue this route, they would need to wait and apply after two years of separation if both parties agreed to the divorce, or five years of separation if the divorce application is contested.
The new 'no-fault' divorce rules, as they are known, have been generally welcomed. Their introduction has also triggered a reported surge in applications of around 50%, based on data from the HM Courts & Tribunals Service, driven by couples who are keen to secure a swifter and more amicable divorce.
Taking finances into account
But while the new laws might have smoothed the divorce process itself, they do not extend into the resolution of financial matters. Indeed, some commentators have expressed concern that by helping speed through divorces, the updated rules might lead to rushed financial settlements that are potentially unfair on one partner.
Finances can be challenging to unpick and redistribute during a divorce – the process requires the evaluation of a number of tangled elements, from individual savings and investments to pensions, property and business assets. It is important to be equipped with a full assessment of your financial affairs in order to arrive at a settlement that is mutually agreeable to both parties.
As such, individuals who already employ a trusted financial adviser are likely to be in a position of advantage over those who will need to seek out professional support to guide the negotiations that will take place in the 20-week window of time between the initial application being made and the Conditional Order (formerly Decree Nisi).
Finding a fair solution
Pensions and property are two of the most important considerations within any financial settlement. However, they present very different financial propositions, and the wealth locked into long-term pension savings can sometimes be underemphasised in comparison with the immediate equity that can be released from the sale of a family home.
Reaching a workable, fair solution in such complicated situations demands the alignment of various moving parts, not least the personal requirements of the two parties divorcing. When supported with effective financial planning services, individuals can be supported in ascertaining the facts of the present situation and using that as the basis to make projections about the future – how to move towards specified goals and what it might mean if unforeseen situations arise along the way.
This process can take on greater significance when there are the needs of children to consider and where couples are divorcing later in life, which might introduce more urgency to the need to put plans in place that will offer financial security in retirement. Having to think about this situation might be a source of stress for some, but these feelings can be eased when you become equipped with a strategy that can light up the path ahead.
With the introduction of the 'no-fault' divorce rules in April 2022, the government stated its aim to reduce "the potential for conflict amongst divorcing couples". Only time will tell what knock-on effects the changes will have in the long term, but there is no doubt that the decision to divorce will continue to present couples with many challenges, not least the need to achieve resolution on financial matters and to create plans for a new future.
The information contained within this communication does not constitute financial advice and is provided for general information purposes only. No warranty, whether express or implied is given in relation to such information. Vintage Wealth Management or its associated representative shall not be liable for any technical, editorial, typographical or other errors or omissions within the content of this communication.