News & Articles
The Wider Impact of Property Price Growth
The Wider Impact of Property Price Growth
22/02/2022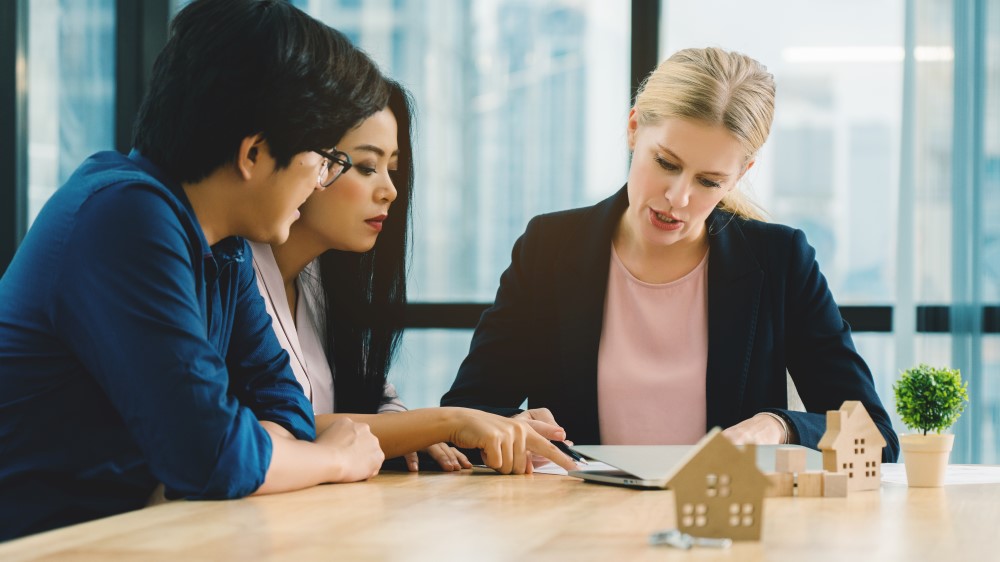 Annual house price growth reached 11.2% in January, continuing a powerful upward trend and the strongest start to the year in almost two decades. Data from Nationwide's latest house price index shows that the 0.8% increase from December 2021 marked the strongest pace of growth since last June.
This is especially positive in the light of concerns about the impact of rising inflation on house prices, as the market continues to enjoy a strong demand in comparison to supply for a positive knock-on effect on prices. With 2021 the strongest year for house price growth since 2006, it's no surprise that demand for property and mortgages is high but we must remain level-headed in terms of what we can expect moving through 2022.
Reduced Affordability
Higher house prices inevitably mean reduced affordability for some. Affordability is already a key issue with house prices rising much faster than wages throughout the pandemic, and Nationwide stating that "a 10% deposit on a typical first-time buyer home is now equivalent to 56% of total gross annual earnings, a record high." The market may well have demonstrated resilience during tough times but if we consider this statement alongside rising interest rates and increasing inflation, we could be heading for a decline.
With the energy bills crisis putting a strain on family finances alongside food, petrol, mortgage and tax cost increases, this is going some way to create a climate of trepidation and suggests borrowers may start to bide their time. Against a landscape of rising inflation and mortgage rates, consumer sentiment remains optimistic but cautious as consumers are naturally becoming more hesitant when it comes to taking on debt.
While it's generally accepted that the worst of the pandemic is over and that the market can gradually return to more predictable activity, it is likely to be some time before we see business as normal. This makes it ever more essential to work closely with an expert mortgage broker before making any big decisions about property purchase or investment.
Different Paces of Growth
When it comes to property price growth, location also plays an integral role and should be a key consideration especially for those considering investing in a buy to let this year. London house prices reached an all-time high (and a £520,000 average) in November 2021, up 5.1 per cent in a year and 0.2 per cent in the month, according to latest Land Registry data. However, these figures are still going up at just half the pace of the rest of the country and only half the national annual rate of 10 per cent. Properties in the Northern Powerhouse and other regional markets continue to exhibit the strongest growth in part due to many people moving away from the capital since COVID-19, and also due to ongoing trends such as desire for a slower pace of life and better work-life balance.
Wealth Transfer – Too Little, Too Late?
Investors also need to consider how activity in the housing market may impact finances in a wider context. There are other factors at play, as experts predict that the amount of wealth handed to younger generations will double in the next 20 years, as rising house prices and tax-avoidance measures boost inheritances.
The Resolution Foundation predicts that inheritance windfalls will rise but, crucially, this wealth may come too late in life for younger generations to benefit. Older relatives are predicted to pass on funds later due to financial uncertainty in retirement. With the typical age at which 20 to 35-year-olds are projected to receive an inheritance now at 61, this does little to support those looking to help the millions of young people hoping to get on the property ladder earlier in life.
Uncovering Opportunities
As house price growth continues to outpace earnings growth and interest rates expected to rise further in the coming months, property purchase has become far more complex. It should also be considered in a holistic context including considerations about inheritance tax and inter-generational wealth planning.
While experts do believe that the market will level out during 2022, it should be noted that high demand in comparison to continued low availability of properties has helped maintain upward pressure so far. Even the combination of a surge in the cost of living and inflation at a near 30-year high has yet to make a major dent in housing market activity. This means that opportunities still remain for those ambitious enough to uncover them.
For advice and support with navigating property sales, purchase, remortgages and investment in 2022 and beyond, contact our expert mortgages team today.
The information contained within this communication does not constitute financial advice and is provided for general information purposes only. No warranty, whether express or implied is given in relation to such information. Vintage Wealth Management or its associated representative shall not be liable for any technical, editorial, typographical or other errors or omissions within the content of this communication.