News & Articles
The Top Financial Planning Issues for Sportspeople to Consider
The Top Financial Planning Issues for Sportspeople to Consider
10/05/2019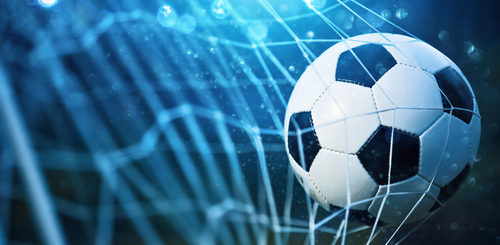 Sportspeople typically have careers with many unique characteristics which means specialist financial planning and guidance is essential. 
Shorter and perhaps more uncertain career progression, high salaries, early retirement and the risk of injury with an abrupt end to income are common scenarios that make tailored planning crucial for any professional sportsperson.
With so many risk factors that may impact on a successful sports career, every sportsperson should make regular reviews an integral part of their financial planning journey. Creating and maintaining a tailored portfolio will ensure optimum security, return on investment and financial success.
The typical life of a sportsperson is extremely fast-paced and demanding in both a physical and emotional way. Travelling abroad and tournaments are often part and parcel of the career which means making time for financial planning and other admin can fall by the wayside, however crucial it might be for future security.
Mortgage Arrangements
Many of our sporting clients have extensive property portfolios and/or less conventional living situations due to the typically fluctuating nature of sports careers. Some have a second home abroad and/or in their home country.
This may be due to national or international transfer situations or the desire to have a permanent holiday home to escape the intense sporting calendar and rigorous work schedule.
Many sportspeople also choose to invest in buy to let managed properties. This can be an effective way to utilise typically high and bonus incomes and gain a regular, reliable and passive income.
With such a range of complex factors to consider, it is important for sportspeople to make sure they are gaining access to the best possible mortgage deals both at home and overseas.
When it comes to dealing with foreign property markets in particular, there are many additional factors to consider.
Our team at Vintage Wealth Management have privileged access to a range of the best mortgage deals on the market, enabling us to identify the most flexible and rewarding deals for every individual.
We nurture close relationships with many mortgage providers to offer our clients the best possible tailored solutions, taking into account unique factors such as above average loan values and bonus income.
Insurance Plans
High-value properties and a range of expensive material possessions and household goods such as jewellery, rare or expensive cars and fine art make robust insurance an essential component of financial planning for sportspeople.
Health insurance for both individuals and families is also important as well as commercial insurance to protect any business assets and career progression, the latter of which can often be more tenuous and unpredictable in the sports field.
This is also the best way to provide support for the individual and their family in case of unexpected events such as long-term injury or early retirement.
As injury can transform a sportsperson's life and the lives of their family in just a few short moments, there are also options to take out career-ending injury insurance to protect against all extremes.
Our sporting clients typically have above average value assets as well as careers that need specialist protection, which is why we carefully select insurance policies that can be customised to every individual.
Mental Wellbeing and a Long-term Focus
In the absence of the more traditional office-based work scenario, sportspeople risk missing out on valuable financial education to help them make informed decisions about their finances as well as establish short- and long-term goals.
Indeed, with early retirement so common in sports careers it is essential for individuals to establish a long-term focus when it comes to finances. This type of forward planning also serves to minimise the "identity shock" many retired athletes feel when they finish playing sport.
The State of Sport investigation by the Professional Players' Federation shows that more than half of former professional sportspeople have had concerns about their mental or emotional wellbeing since retiring.
It was common for those surveyed to feel like they had lost control over their lives, and many are left susceptible to stress, depression and addiction issues which can rapidly destroy hard-earned finances.
It can often be far too easy to get caught up in the intensity, hard work and thrills of everyday life as a sportsperson and not think about what happens later in life.
But the State of Sport investigation found that "a focus on success can hinder an athlete's prospects of planning for life after retirement."
Financial education goes a long way in helping to deal with these issues before they come up. It helps sportspeople to establish a career path post-retirement or, at least, to have a solid financial plan in place to reduce the risk of stress, depression and major financial problems.
Understanding the different options available also reasserts a sense of control and helps players detach from the tunnel vision syndrome into a healthier sense of reality for a smoother transition.
This might mean establishing a diversified investments portfolio and creating tailored savings plans. Having any type of plan in place will help to ease the shift from professional sportsperson into early retirement.
Framing Finances in a tax-efficient way
Tax can be a major issue for those with a higher income, and many sportspeople need to consider how they can utilise offshore assets for the best results.
For example, keeping your assets in trust in an offshore tax haven means that an individual can legally avoid paying capital gains in their resident country.
As the beneficiary of a trust is also not subject to inheritance tax on the value of the assets when the person who put the assets into trust for them dies, this can be a major draw for those looking to make the best of their assets. This may not be the most effective option for every individual, but it can prove very beneficial for those on a high income.
If you're an agent, a team manager or an individual sportsperson, contact our expert team today for specialist financial advice and planning.