News & Articles
Right first time: Three routes into home ownership
Right first time: Three routes into home ownership
12/10/2023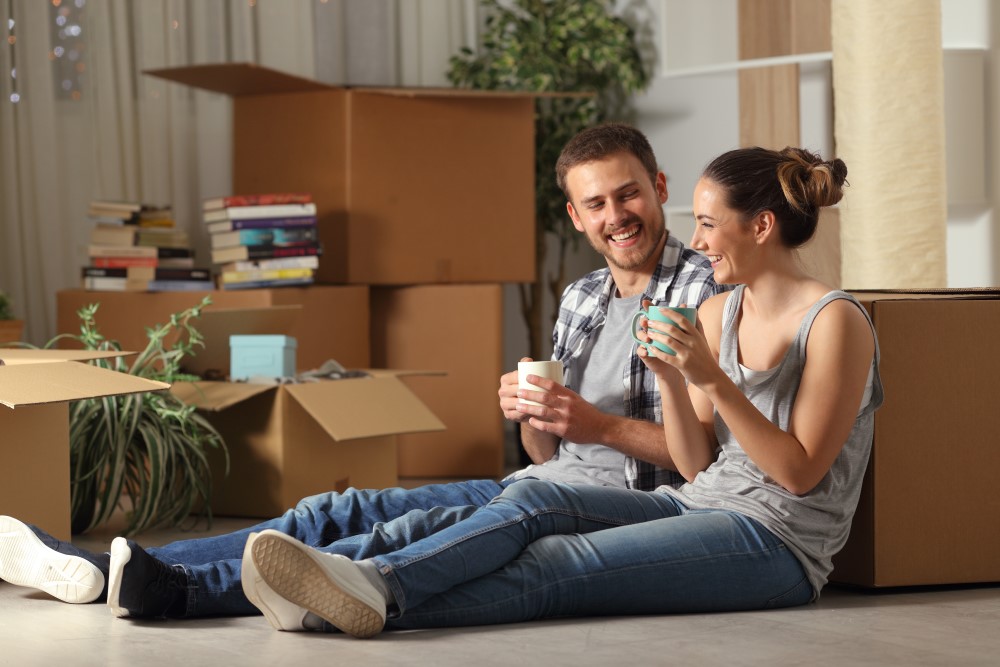 Getting onto the property ladder can be an overwhelming experience.
Aside from the large-scale financial commitment, there are the highs of excitement and hope as well as the possible lows of frustration and disappointment.
On top of that, there is the need to engage in multi-stakeholder communications involving lenders, sellers, agents, surveyors, legal teams and others, all of which can make for a complicated process fraught with stress.
For the first-time buyers of today, changeable market conditions are adding an extra layer of complexity into this mix: interest rates have climbed above 5% after languishing below 1% for more than a decade, uncertainty surrounds the future of mortgage rates, and house prices are falling from record highs.
On top of this, first-time buyers across most of the UK can no longer rely on the support of the Help to Buy scheme. Launched by then Chancellor George Osborne in 2013, Help to Buy provided access to five-year, interest-free equity loans to support the purchase of new-build housing. With only the requirement to find a 5% deposit, it provided a helpful lift onto the property ladder for many who would otherwise not have been able to afford such a move.
On March 31st this year the scheme finally closed in all parts of the UK apart from Wales (where it has been extended to 2025), leaving first-time buyers who are struggling with affordability to seek alternative sources of support. Here, we look at some of the potential routes to consider.
Shared Ownership
This model is based on property companies or housing associations offering purchasers the chance to take ownership of a share of a property (typically between 10% and 75%), with a requirement to pay rent on the remainder.
Over time, the purchaser can increase their share of ownership in a process known as staircasing. Each time an additional tranche is purchased there is a corresponding reduction in the portion subject to rent. This can eventually lead to complete ownership of the property, or the buyer can sell the property on.
There is still a requirement to put down a deposit in Shared Ownership schemes, typically at 5% to 10% of the share being purchased. However, this upfront investment is unlikely to be as high as it would be in a typical property transaction on the open market, where the 'share' is 100%. There are also usually monthly ground rent and service charges to pay.
Importantly, Shared Ownership is only available to buyers who fit certain affordability criteria, and these rules vary in different parts of the UK.
Lifetime ISA
Exclusively available to those aged between 18 and 39 years old, Lifetime ISAs can be an effective saving mechanism when planning the purchase of a first home.
Individuals can save up to £4,000 each year into their Lifetime ISA and the government provides a 25% top up on this investment to a maximum of £1,000. Cash or stocks-and-shares Lifetime ISAs are available and, as with other ISAs, interest earned is free from tax.
Rules stipulate that the money must go towards the purchase of a first home up to the value of £450,000, with the funds only available for release from 12 months after you first saved into the account. Breaching these rules can incur a government charge, although this doesn't apply from the age of 60 or if you become terminally ill.
First Homes
Launched in 2021, First Homes makes properties available at a discount of at least 30% to qualifying buyers in participating schemes.
It is only available to first-time buyers of new-build properties in England, who will normally be required to put down a 5% deposit and source a mortgage covering at least 50% of the discounted purchase price.
Affordability rules also apply to First Homes purchases, and local authorities running the schemes can also stipulate that schemes are only open to, for example, key workers or local residents for an initial offer period. First Homes properties also remain part of the scheme even when resold, meaning the same percentage discount to the purchase price will be applied to the sale price.
Further options are available further to these three routes, including the availability of the 95% mortgage guarantee scheme and the reappearance of 100% mortgages.
Each of these paths has its own pros and cons, but they highlight how, even when market conditions are challenging, there are means and mechanisms available to help master that potentially daunting first step into property ownership.
The information contained within this communication does not constitute financial advice and is provided for general information purposes only. No warranty, whether express or implied is given in relation to such information. Vintage Wealth Management or any of its associated representatives shall not be liable for any technical, editorial, typographical or other errors or omissions within the content of this communication.