News & Articles
Putting a Price on Financial Planning
Putting a Price on Financial Planning
04/02/2021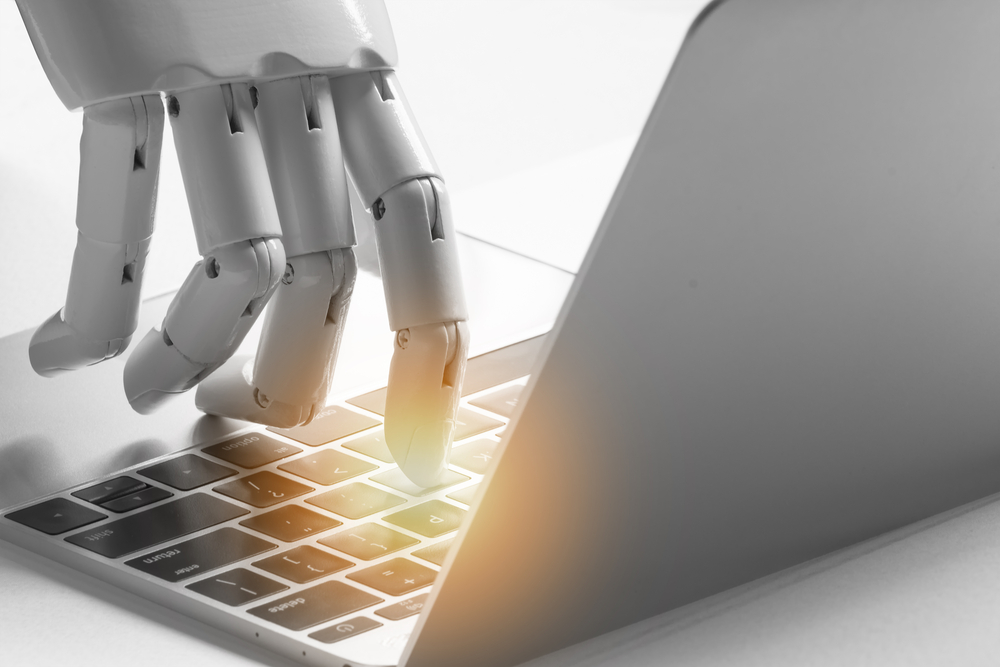 With robo-advice being promoted more enthusiastically than ever before by well-known brands such as high street banks, it's important to address the question of exactly how much financial advice is worth. Specifically, we're taking a look at the difference between robo-advice and the traditional face-to-face model.
The Cost of Human Interaction
The automated advice structure that robo-advice presents may offer some value to certain demographics. But there is no question that it's limited. Those who choose to pay less for their financial planning guidance by taking the robo-advice route are removing the human interaction entirely and putting their trust into algorithms to make effective financial decisions. These algorithms offer recommendations based on a generic questionnaire about your goals and the level of risk that you are comfortable with.
There are certain scenarios where robo-advice could be sufficient. For example, more than a third of consumers with £10,000 or more of spare funds keep their money in cash saving accounts, which generally pay less than inflation. This means investments would be a more effective option and for those building a portfolio for the first time, robo-advice could help. This is provided you do your research as there are many options to choose from. Different investments platforms come with ready-made portfolios with varied payment plans and financial commitment – some charge monthly or annually, others charge nothing for the platform itself but will charge when you choose to invest or trade. Most costs will vary depending on how much you invest, what you invest in and how often you choose to trade.
Consider the Complexity
But working out which of these options is the most effective for your situation inevitably means looking at your finances on a deeper level to make the most of your money, direct your investments and savings towards key goals and avoid common pitfalls. For example, you need to minimise the risk of tying up money into accounts when you may wish to access that money sooner rather than later. Without a clear picture of your current, imminent and future financial goals, you risk sacrificing your financial future to save a bit of money in the present. It's not only about making the most effective decisions with the money that you have; financial planners help clients to really think about their situation, define key goals and answer pressing questions as and when they arise.
Put simply, if your finances come with any level of complexity, then robo-advice won't be enough. The robot cannot think outside of the automated box to help the real person. It won't be able you help you with your retirement plans, work out how to mitigate your tax liability, handle the financial impact of divorce, assist with the financial implications of your new business or take a holistic approach to your planning which is so important for overall financial good health.
Return on Investment
While the simplicity and low cost (in comparison) of robo-advice might seem tempting, it's essential to consider the return on investment. Good financial advice is more likely to reward you with high returns – consumers who have enjoyed the benefit of financial advice are "significantly better off in retirement" than those without advice because it's there to make the most of your money in the most effective way. As we reiterate to our clients, the earlier you start adopting good financial habits and working towards your goals, the more benefits you will enjoy both now and later in life as you save and invest towards your evolving needs and ambitions.
Regular Reviews
It's also important to consider the ongoing service value. A robo-service will keep costs down using portfolio trackers; they will also automatically rebalance your investment portfolio. But, once again, real-life advice goes beyond that to a critical deeper level. Regular reviews will be an integral part of any good financial planning service in order to provide clients with the ongoing value that should be inherent with good-quality human advice. This means reviewing your goals and level of risk, assessing how your savings and investments are working for you in line with evolving financial ambitions and changing circumstances, as well as an appraisal of any fees and charges associated with your planning.
While robo-advice may appear less costly on the surface, you are paying the financial adviser for their industry expertise and insight.  Good financial advice is invaluable and the most qualified advisers will be fully transparent about any fees and charges associated with their services. This will include operating independently and taking a holistic approach, allowing them to recommend products from across the entire market and provide you access to the most effective solutions. You can read more about the benefits of face-to-face advice versus the robo-model on our past blog post or get in touch with us today to review your financial situation.