News & Articles
Staying Up to Date with Pension Freedoms
Staying Up to Date with Pension Freedoms
01/10/2019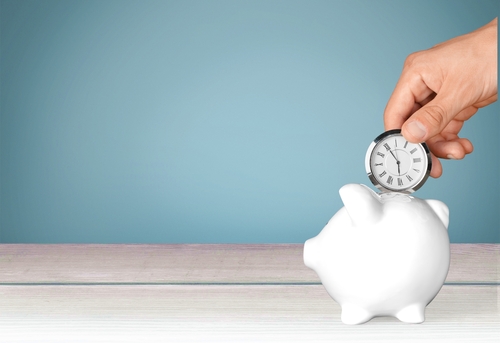 We've all read the negative press surrounding pensions freedoms, but things move fast in the savings and investments world so it's time for us to share an update.
It's safe to say that both the government and FCA were unprepared for the impact that pension freedoms would have. The freedom of choice that George Osborne talked about so confidently in his Budget 2014 speech has not come to fruition in the way we might have hoped, as the reforms were rushed through too quickly without enough time allocated to put adequate protections in place.
The result? Many people rushed to get immediate access to a large proportion of their money in one go, without taking professional advice or giving too much thought to their long-term future. This left many at risk of financial exposure in later life despite having built up their pension pots over the course of their working lives.
Many consumers suffered from poor quality transfer advice or failed to take any advice at all, leaving them vulnerable to colossal withdrawal rates. A large number of advisers dropped out of the DB transfer market entirely due to its precarious state.
And then there were pension scams. Hundreds of people lost thousands of pounds due to difficulties understanding the difference between regulated advisers and scammers.
Improving Consumer Protection
The FCA recently admitted that the introduction of pension freedoms should have been better planned with testing to ensure that all the necessary consumer safeguards were in place. And now positive steps are being taken to optimise the impact of pension freedoms as they evolve.
The cold-calling ban was introduced earlier this year and the FCA has proposed to ban contingent charging for pension transfer advice from next year.
The Association of British Insurers has called on the government to introduce a number of additional safeguards to protect consumers. This includes an increase of the pension freedoms age from 55 to 57 and the introduction of a new pension review at the age of 75 to further examine retirement options.
With our ageing population, many people working until a later age and the state pension age rising to reach 67 by 2028, it is reassuring to see a reassessment of the pensions freedom situation in line with other changes.
Pension Freedoms Peak
These measures demonstrate a commitment to delivering the best protection for consumers but there is still the risk that the freedom of choice inherent to the legislative changes leaves consumers and their savings at risk should they not take advice or fully understand their responsibilities.
Many are making extremely complex decisions in drawdown without a full appreciation of how it all works. Advice is sorely needed to support those making transfers from defined benefit to defined contribution schemes in making informed decisions which account for long-term security into later life.
More than £28bn has been withdrawn from schemes since the introduction of pension freedoms in 2015 with each person making an average of six withdrawals. With almost one million people reaching the age of 55 next year, this is set to create the highest level of demand for pension freedoms to date.
We all need to prepare for the impact of this boom – companies need to prepare for an ageing workforce, individuals need to work out their retirement plans and how to maintain their income over a longer period, and advisers need to provide tailored solutions in response to these evolving structural developments.
The Role of Auto Enrolment
As we look at the retirement situation through a different lens, we can see that things are slowly improving. The Scottish Widows retirement report 2019 shows that three in five Brits (59%) aged over 30 are now saving adequately for retirement. This is the highest ever level and impressive in comparison to the 55% proportion recorded just 12 months ago. It also shows that auto-enrolment continues to have a positive impact on saving habits and awareness and contribution increases are being taken seriously.
The Pensions Regulator (TPR) are also exercising their powers to the max. Since auto-enrolment was introduced, they have issued 24,000 escalating penalty notices, 87,000 fixed penalty notices and 32,000 unpaid contribution notices. Employers are responding in kind with the vast majority having now established a workplace pension scheme and demonstrated a commitment to meeting ongoing legal obligations.
Additional positive developments come from the analysis of the Department for Work and Pensions statistics from Equitini showing that 70% more women are participating in a workplace pension since auto-enrolment. A total of 8.7 million women are now investing into a scheme with 88% now eligible to participate and benefit from a system designed to maximise their later-life earnings.
This is especially promising when we consider that women often face a more difficult battle to saving for retirement due to the gender pay gap and taking time out from work for childcare responsibilities or caring for elderly parents.
An Uphill Battle
Yet despite these positive developments, the Scottish Widows report shows that more than a fifth of UK adults – that's eight million people – say they expect they'll never be able to afford to retire, Three in five young people are still not saving enough to ensure a secure future into retirement, 37% of those who are self–employed report having no pension at all and a similar 41% expect no income from a pension in retirement.
Within our increasingly complex pensions and retirement planning landscape, it is essential to seek advice to protect yourself and your employees as well as stay on top of ongoing regulatory requirements. While many of us are naturally inclined to want to organise our finances ourselves, high-quality professional advice is invaluable.
Our experienced, specialist team can identify any current or future problems, introduce solutions that you may not have otherwise known of and provide access to the best-in-class retirement-planning products. We will also encourage you to look at your financial needs holistically for the best possible results. Contact us today to find out more.