News & Articles
Mind the advice gap: Why not all financial advice is the same
Mind the advice gap: Why not all financial advice is the same
27/04/2023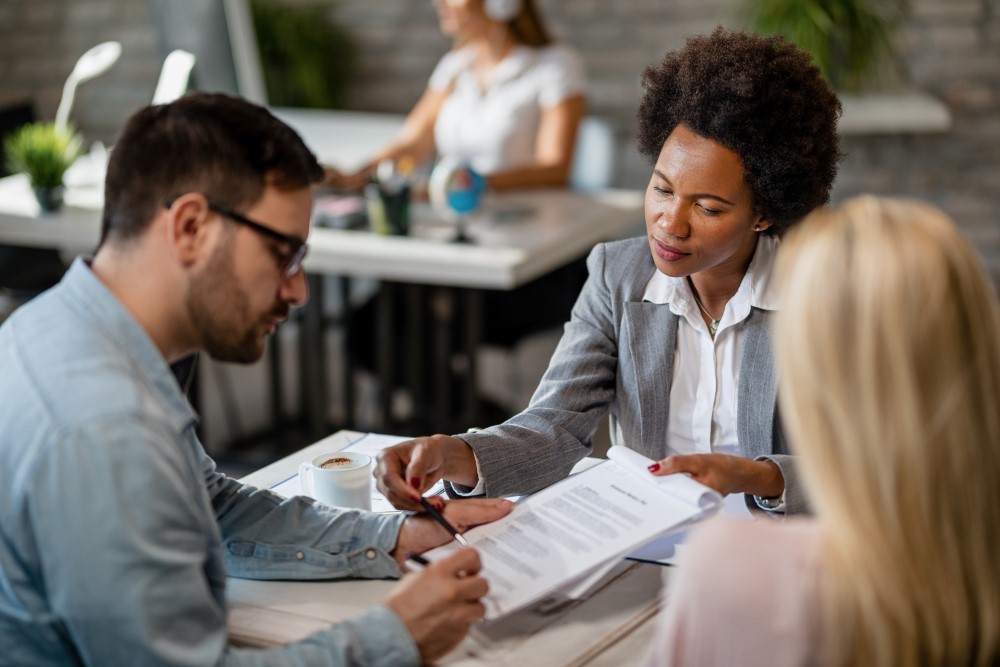 Whether it's borrowing a large sum to support a house purchase or putting enough money away to support your retirement, life is full of big financial decisions.
Perhaps it is surprising then that not everyone will always make such decisions from a well-informed position. Indeed, almost two-thirds (64%) of UK adults with savings, investments or a mortgage surveyed on behalf of the Financial Services Compensation Scheme (FSCS) confessed to not having sought regulated financial advice within five years.
There are further eye-opening insights from the research, which serves to highlight the huge variation in attitudes, behaviours and knowledge that exist when it comes to accessing information about financial products. These differences are driven by a range of factors, from the geographic to the generational, and here we take a look behind some of the headline findings.
Mortgages are the key driver for advice
Of those who said they have accessed financial advice, when asked about the main reason for doing so, more than a third (38%) of respondents said it was related to a mortgage. This was more than double the number who sought advice on investments (18%), and more than three times the amount of people who sought advice on pensions (12%).
Lump sums trigger paid-for advice
When asked to name the circumstances that would prompt them to pay for regulated financial advice, respondents provided a broad range of answers. Top among the responses, cited by 35%, was if they were to receive a lump sum of money, such as an inheritance or a bonus. The next most popular reasons were 'tax and estate planning' (32%) and 'preparing for retirement' (31%).
Paying for advice not for everyone
While all of the survey's 14 suggested reasons for paying for advice attracted a degree of support, 15% of respondents indicated that none of the reasons given would serve as a prompt to pay for advice. A further 10% said they didn't know what circumstances would lead them to pay for advice. The FSCS said this points to a significant number of people perhaps not understanding the value of advice or what options are available to them.
London is the financial advice capital
The likelihood of seeking out financial advice varies across the country. Propensity is highest among those in London, with 49% of those with savings, investments or a mortgage accessing advice within the past five years. Those living in the Midlands were least likely to seek advice, with only 31% doing so in the same period.
Younger generations turn to digital sources
Almost a fifth (19%) of those aged 18-24 said they had sought out advice from an 'influencer'. In addition, 44% of this age group believe good financial advice can be found on social media – a figure six times higher than the level recorded among people aged between 55 and 75, underlining the differing approaches between generations.
Paid-for advice is valued by those who use it
Among those who said they had taken regulated advice, the significant majority (62%) said they would use the same service from the same provider if they needed financial advice on a similar matter in the future.
A key conclusion that comes out of the research is that there is "misunderstanding and confusion" among many people over what exactly constitutes advice, how it differs from guidance, and the value that it can bring.
From the perspective of the FSCS, this is hugely significant because when it talks about 'advice' it is describing the regulated activity of 'advising on investments' – an activity only carried out by professional firms authorised by the Financial Conduct Authority (FCA) or the Prudential Regulation Authority (PRA). In this context, such advice has the potential to attract FSCS protection, which may pay up to a compensation limit of £85,000 if an authorised firm fails.
In contrast, the consumer understanding of financial advice can encompass much broader territory. This potentially includes unregulated and unauthorised guidance, and even scammers who operate in this 'advice gap' and look to prey on any weaknesses in investors' financial knowledge.
As previously mentioned, life is full of big financial decisions, and in today's information age, investors are not short of choice when it comes to offers of help with their investments.
However, it is only by accessing regulated advice from authorised firms that investors can be confident they are taking a responsible approach to protecting themselves and their money, which means it's not just deciding to seek advice that matters, it's about knowing which type of advice to seek.
The information contained within this communication does not constitute financial advice and is provided for general information purposes only. No warranty, whether express or implied is given in relation to such information. Vintage Wealth Management or any of its associated representatives shall not be liable for any technical, editorial, typographical or other errors or omissions within the content of this communication.