News & Articles
Recognising the Value of Income Protection
Recognising the Value of Income Protection
04/05/2021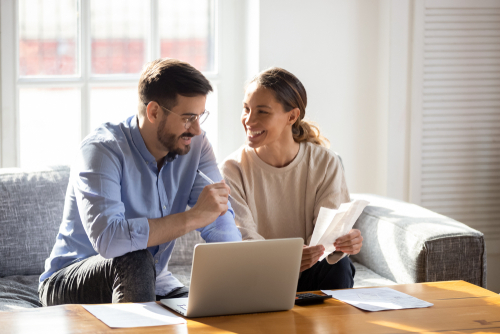 As new research shows that more than half of UK adults under the age of 45 are considering taking out income protection cover, the impact of COVID-19 brings the value of insurance into sharp focus.
Financial Resilience
With many employees having been furloughed or faced pay cuts since the pandemic hit, the importance of protecting income can no longer be ignored. This latest research is all the more significant as it shows that COVID-19 has broken down once of the biggest barriers to protection – the belief that "it will never happen to me."
This belief is often more prominent among the younger generations to whom the concept of retirement is a distant one. This makes the study (from insurer LV=) even more significant as its findings show that 48% of people aged between 25 to 44 are looking at income protection and 40% are considering investing in life insurance.
Monthly Payments
Income protection provides reassurance in the form of monthly payments to cover salaries if the insured person cannot earn due to illness or injury. It is exactly this sort of steady income stream that has been disrupted by COVID-19, reinforcing the value of income protection in tackling short-term instability.
However, the research also shows that 1 in 5 adults in this age bracket have never even heard of income protection insurance. While interest has soared, take-up has not significantly increased and it is important to break down key barriers to investment, especially among the younger generations who are more likely to be struggling with the financial repercussions of lockdown.
At a time when our financial resilience is being stretched to its limit, many individuals and families are poorly protected simply due to lack of or misinformation. Pet insurance is currently four times more popular than critical illness cover and many people still do not quite understand the difference between the main cover options, in particular life insurance, critical illness cover and income protection.
Breaking down Barriers
There are also stubborn myths that need to be dispelled. New research shows that upwards of 70% of consumers fear that premiums will have skyrocketed due to the current climate. There is also a widespread belief that insurers won't pay out on the majority of COVID-related claims but the reality is very different. While claims have inevitably risen, Covid hasn't hit insurance companies nearly as hard as people would believe and there haven't been any significant premium rises.
Figures from the Association of British Insurers show that in 2020, 96% of personal life insurance claims relating to Covid were paid out, and 99% of group claims. Overall, insurers paid out £202 million – the equivalent of £553,000 every day – to support the families of people who died due to COVID-19 in 2020. One pay-out of £250,000 was made just one day after notification of death.
Cover has also proved invaluable for those suffering from the effects of Long Covid which can mean months away from the workplace without a steady income. One case saw a policyholder who contracted COVID-19 in March last year and was still suffering severe fatigue in June. The insurer provided monthly benefits to replace lost income as well as access to a fatigue management programme specifically designed for those suffering from Long Covid.
A Balanced Conversation
There is a clear opportunity here for employers to both improve their employees' perceptions of protection and educate them on the different options available. While there is a sharper collective awareness of the importance of financial stability, employers should be aware that people are concerned about the future and looking to save more. Research by the Financial Conduct Authority indicated that, as of October 2020, around a third of Britons expected their household income to fall within six months.
It is therefore essential for employers to frame the conversation in an effective way to show their teams that the cost of cover really does pay off. How? In the form of a crucial safety net and that income protection is a reliable safeguard for themselves and their families. This means consciously establishing a balanced conversation and responding to any queries or concerns with informed, personalised advice.
With so many essential questions to be answered when it comes to protection insurance, it's no surprise that the use of Independent Financial Advisers as a way to research policies increased considerably in 2020. There is no substitute for expert, informed advice especially when so many of us may be hesitant due to the myths surrounding protection as well as the current economic climate. For advice on how to establish a healthy conversation around benefits and enhance your workplace culture, contact us today.