News & Articles
Everything you Need to Know About Buying Property Overseas
Everything you Need to Know About Buying Property Overseas
14/01/2019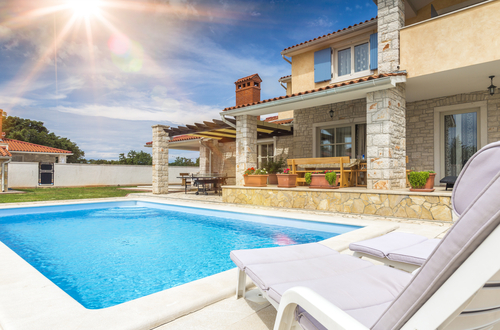 Whether you're buying a property at home or abroad, finding the best mortgage deal is essential. When it comes to finding your ideal property overseas, there are a number of factors you must take into account to ensure that you get the best value for money and complete all due diligence.
While the overseas mortgage market has traditionally catered to retirees looking for a place in the sun to live out their golden years, the market has expanded in recent times to cater to other demographics.
This includes sportspeople looking for a permanent holiday home overseas or a base following transfer to a foreign club. Some first time buyers are also looking overseas as a more viable option for climbing their first rung on the property ladder within a more affordable market.
Other investors want to diversify their property portfolio by securing assets outside the UK.
A Place in the Sun
European real estate is an attractive asset class and property markets are generally performing well. Investors could also benefit from the growing strength of the Euro.
You will generally get a lot more for your money when purchasing property outside the UK, unless you choose an extremely sought-after location. Portugal, Spain, France and Italy are some of the most popular destinations while Germany and the Nordic countries have also seen increased demand.
Even in the face of higher taxes, there are some excellent mortgage rates available with a low cost of borrowing. Interest rates in Europe are similar to the UK for the most part, although you may not enjoy the same capital uplift and deposits are generally higher.
Interest and Inflation
It should also be noted that the majority of mortgages are on a repayment basis although interest-only options are available. Low interest rates across Europe means there are some very competitive overseas mortgages; many people prefer fixed rate options in order to protect their investment against any future rises and to fix the cost of borrowing.
When it comes to inflation, levels across Europe are not expected to remain steady in the coming years and provide an added layer of protection to property investments.

Safety and Security with your Overseas Property
One of the most important details to check when it comes to choosing your overseas mortgage is how willing the banks are to lend into the retirement years.
The last thing you want to do is put yourself at risk of repossession, which many overseas banks are far quicker to do than the same situation in the UK. Many foreign banks require a property to be worth a minimum amount so it can be resold if it needs to be repossessed.
When it comes to signing for your dream home, look beyond the obvious. Don't be fooled by stylish architecture or a smart new build as overseas markets have many different regulations.
Seek advice from a professional to ensure that your property has been constructed in a fully secure way with the right permit, that there is no outstanding mortgage and no risk of demolition.
If you're considering expanding on the property now or in the future, professional legal and mortgage advice will also help to define planning permission licence eligibility.
Before going ahead with your purchase, hire a professional to conduct a full survey to ensure that the foundations, building materials and land are safe and secure.
You should also be aware of any local taxes due and whether your property is subject to capital gains and/or inheritance tax, as well as what would happen to the property in the event of your death.
Buy to Let Overseas
Investing in a buy to let overseas property is an increasingly popular option for individuals and families looking for a solid investment with good yields. As with buy to let in the UK, it's essential to invest in a high-quality property in a desirable location to maximise the possibility of a consistent income stream from rentals and a good rate of return.
A survey is valuable in highlighting any potential issues with construction and ongoing maintenance. You should also check to see if you need a license to rent out the home.
If you are planning to reside in the UK but rent out your property on a regular basis, you should consider employing the services of a local managing agent to oversee any issues in your absence and minimise stress.
This is important not only for your own investment safety and success but also because any issues with tenants in continental Europe can prove extremely costly and time-consuming.
In many countries, tenants enjoy more protection than in the UK, which can cause problems for landlords. An agent will be aware of the local laws and can operate a stringent tenant verification process to minimise risk.
Overseas Mortgages and Brexit
With all the uncertainty surrounding Brexit and the potential meltdown of the UK property market, it can be even more tempting to invest in property beyond our borders. Savvy investors have already recognised the opportunity for diversification outside the UK in their wealth and asset management.
The French Alps, Spain, Italy and Portugal are still enjoying healthy property investment from UK buyers with luxury residences writing the greatest success story. The Golden Visa scheme is proving a major plus point and risk mitigatory where residency is offered for a minimum €500,000 property investment that can be applied retrospectively.
Smaller-sized luxury properties also remain popular, many purchased by first-time buyers or retirees who have sold or re-mortgaged their UK home. Depending on your circumstances, re-mortgaging could be a viable option where you may benefit from better interest rates than a regular mortgage with a comparatively easier process than using an overseas provider.
Overseas Property Investment
When we look outside the UK for our property investment, we have a choice that comes with most investments – to choose a core market with a more secure option but potentially lower returns or an emerging economy where the risk is greater but it could well pay off.
Our expertise covers even the most complex mortgage advice and we can help you ascertain the level of risk with which you are comfortable and the ideal location to meet your property investment ambitions.
Whether you're re-mortgaging, a first-time buyer, relocating, investing in buy to let or purchasing a second home, it's essential to have a professional guide you through the process when it comes to overseas mortgages. For more information, contact us today on 020 8371 3111 or email info@vintagewealth.co.uk
Risk Disclaimer
Your home may be repossessed if you do not keep up repayments on your mortgage or other loans secured on it. Think carefully before securing other debts against your home.