News & Articles
The Rise and Rise of Equity Release
The Rise and Rise of Equity Release
02/11/2018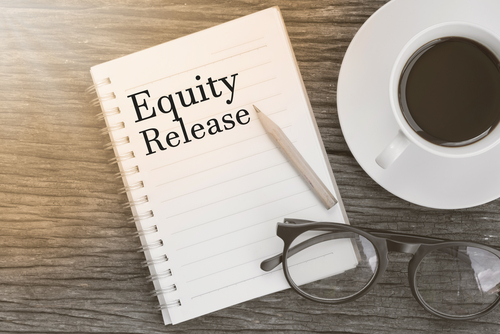 It's good news all round for equity release as the latest quarterly lending figures from the Equity Release Council show that £1.02bn in equity was released between July and September. Equivalent to £11m of property wealth per day, this is a record-breaking figure and a 24% increase on the same period last year.
A Flourishing Market
Equity release is an excellent avenue for those who wish to unlock some of the capital tied up in their home without having to re-mortgage or sell the property entirely and downsize.
As a relatively new avenue in the world of investments, the equity release sector has enjoyed a rapid pace of growth in the past two years as new types of products in larger quantities with better rates have been rolled out in response to growing customer demand.
The number of new deals has increased by 6% compared to the same period last year but there are many different types of equity release and it's important to understand the difference before deciding whether it is right for you.
Lifetime Mortgage Options
The Lifetime Mortgage is a popular type of equity release where a loan is taken out on your property that must be repaid either when you sell the home or in the event of your death.
According to the Equity Release Council, both the lifetime drawdown and lifetime lump sum options make up the vast majority of deals. The latter means no repayments as the interest is rolled up in your loan, but it does mean that you owe more and more over time with an average rate of interest at 5%.
The alternative lifetime drawdown option means taking a smaller amount at the outset with the option to take more over time, but you only pay interest on the amount you borrow.
Drawdown products are generally more popular with customers typically borrowing between 18-50% of the value of their home.
Recent Equity Release Developments
Some newer lifetime mortgage plans allow you to pay the interest on the loan to reduce the amount owed at the end. Others also allow you to repay up to 10 per cent of the capital but it's important to seek professional advice to ensure that you know the terms and conditions of any equity release plan.
Home Reversion is another option that is far less popular, accounting for just 1% of the UK's £3bn equity release market. This requires the customer to sell all or part of their property at below market value.
In return, the customer receives the loan and can live in the home rent-free as a tenant until their death or they are taken into care.
Any increase in the property's market value is shared between the customer and the lender, assuming that the entire property has not been signed over.
Later Life Planning
There is no doubt that the market is flourishing, and equity release can be an excellent way to support your later life financial planning. In September, the government supported a recommendation for equity release to be signposted as a home finance option for older people and the landscape continues to adjust to support those customers willing to taking this avenue.
Property wealth has gone from a relatively untapped market to a strong component in financial planning and a fast-moving sector. The rapid pace of growth inevitably means that some elements are still being finely tuned.
For example, equity release mortgages currently come with what the Financial Times calls a "negative equity guarantee" – i.e. "If the value of the house when it is sold is lower than the value of the loan plus the interest, then the insurer absorbs the deficit."
Prudential Regulation Authority is seeking "greater clarity" for insurers and reinsurers regarding the risk arising from the no negative equity guarantee due to house price fluctuations.
However, the application of new rules covering the sector has recently been pushed back a year to 31 December 2019.
Taking a Professional Approach
As with any aspect of wealth and asset management, we would always advise taking professional guidance when considering equity release to make sure that you are fully aware of the implications of your financial decisions.
It's also important that you work out the reasons why you want to take this option to ensure that it is the best route. The most common reasons are to fund retirement ambitions, enable home improvements, take a long holiday or help other family members.
Our team at Vintage Wealth Management will outline any potential inheritance tax implications associated with your choices; some customers wish to take equity release to hand money down to their children and grandchildren, but this can significantly reduce the value of your estate and mean your inheritors are less better off in the long run.
In such cases, we may outline alternatives to equity release, such as downsizing, that are more financially efficient.
Forward planning is essential for all of us who want to enjoy a comfortable retirement. Our team at Vintage Wealth Management pride ourselves on conducting holistic retirement planning discussions to ensure that you can enjoy a fulfilling retirement without financial concerns.
Contact our specialist financial team today to learn more about the range of equity release products available and how you might benefit from their innovative features.
Risk Disclaimers
To understand the features and risks of a lifetime mortgage, contact us for a personalised illustration.
You may be subject to early-repayment charges if you want to exit the deal or pay the loan off early, unless you die or move into care.