News & Articles
Choosing the right wealth manager for you
Choosing the right wealth manager for you
12/02/2020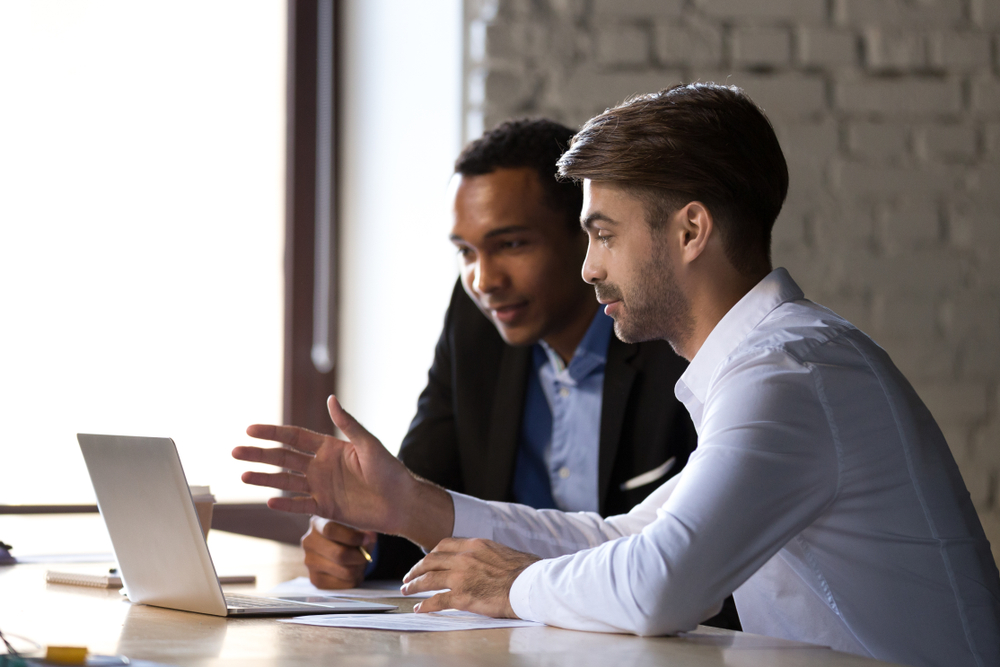 According to the Office of National Statistics, 3.6 million households in the UK hold a wealth of more than £1million – including the value of investments, property, pension savings and belongings, minus any outstanding mortgage. That is a significant sum to manage without financial advice. Even for those well below the millionaire threshold, wealth management services can be beneficial to your finances, helping to navigate the complex worlds of pensions, investments, insurance and tax.
With uncertain global markets and low-interest rates on traditional bank deposits, more people are looking for help with managing their wealth and, with the rise of digitisation and self-service offerings making clients feel more empowered, there has never been a better time to reassess your needs.
Research from EY shows that 1/3 of those who currently employ a wealth manager have switched providers in the past three years and a further third plan to switch in the next three. Respondents cited the key factors, in order, that they take into account when it comes to a wealth manager as pricing, personal attention, advisory capabilities, quality and reputation, and technology, with around half of clients rating these "high" to "very high".
Major life events often lead to a change in a wealth manager, with 61% switching after leaving a job, 43% after separating or divorcing, and 48-49% after having a child, inheriting or receiving a large sum, starting a new business or getting married.
There is also a shift in the kind of wealth manager clients are trusting with their finances. Currently, the most popular is a commercial or retail bank, yet respondents to EY's survey said their interest in alternative investment firms (such as hedge funds, real estate and private equity) would overtake that as the most popular within three years. The areas with the largest expected growth are independent financial advisors and FinTech.
With the market changing rapidly, and the options more varied than ever before, who to trust with your wealth can seem like an overwhelming decision. Here are some important factors to consider when making that choice…
Recommendations
A financial professional you already deal with and trust – from a mortgage adviser to a lawyer – may have colleagues or contacts they are happy to recommend. Equally, friends and family who have had positive experiences with wealth management companies or individuals can be an equally good source of trusted recommendations. Although, it is important to remember that this is not one size fits all. The right wealth manager for one person may not be the right one for you, so make sure it is a good fit for your individual circumstances.
Research
It may sound obvious, but research the company or individual online. Do they have a strong presence or are they difficult to find? An established company should usually have an equally established online footprint. How long have they been in business? How many clients do they deal with? And don't just rely on their own website. Are there reviews and testimonials elsewhere online? Are they cited in trusted financial publications? Knowledge is power.
Credentials
Even if their website is impressive and their offices well situated, before moving forward with a wealth manager, check that they are authorised by the Financial Conduct Authority (FCA), by visiting their website and checking the Financial Services Register. You can also ask what qualifications they possess, from the CFA Investment Management Certificate to the CII's Chartered Financial Planner qualification, to provide additional peace of mind.
Chemistry
Meet face-to-face with potential wealth managers. You will be sharing a lot of personal information with this individual and ideally developing a long-term relationship, so it is important to feel comfortable with them. Make sure they are listening to your needs and able to communicate your options in as much or as little detail as required without pressuring you to invest. Find out their areas of expertise and breadth of products and whether these correspond to your requirements. And, most importantly, make sure the person you are meeting is the person you will be dealing with, rather than someone purely bringing in new business.
Ethics
If you feel strongly about ethical investing, ensure your wealth manager is up to date with sustainable investment options and environmental, social and corporate governance (ESG). Issues like these are becoming increasingly important to investors, so whether or not your wealth manager is ahead of the curve can be a good indicator of how thoroughly they stay on top of changing markets.
Offices
If possible, meet your potential wealth manager at their place of business. This offers the opportunity to get a better sense of the size of the company and the feel of the environment. Does it provide the level of professionalism you desire? Is it busy to the point of staff appearing stressed? How are you treated by everyone from the receptionist to other financial professionals you may pass in a corridor? Make sure it meets your expectations.
Service and charges
Be clear on what exactly is included in the service. How will you communicate – email, phone, face-to-face – and how often can you expect to be updated on the status of your wealth? Which channels can you use to access the services? In 2018 over 40% of clients preferred mobile applications, followed by website access, face-to-face and phone calls as the primary method of communication, according to YE's research. How often will your wealth manager assess your needs and the changes within the market and how quickly can they react to underperforming shares or profit warnings? What is the cost for the service and what could incur additional charges? Some managers charge by the hour, others may charge an annual percentage on the portfolio value or a fee based on the portfolio's performance. Ensure that you fully understand what you are getting for your money.
Decision
Choosing the right wealth manager for you can be one of the most important decisions you make, so take enough time to feel confident that you are getting it right. Get in touch to speak to one of our experienced advisers today.