News & Articles
Care Planning: In-home care or a residential facility?
Care Planning: In-home care or a residential facility?
22/12/2021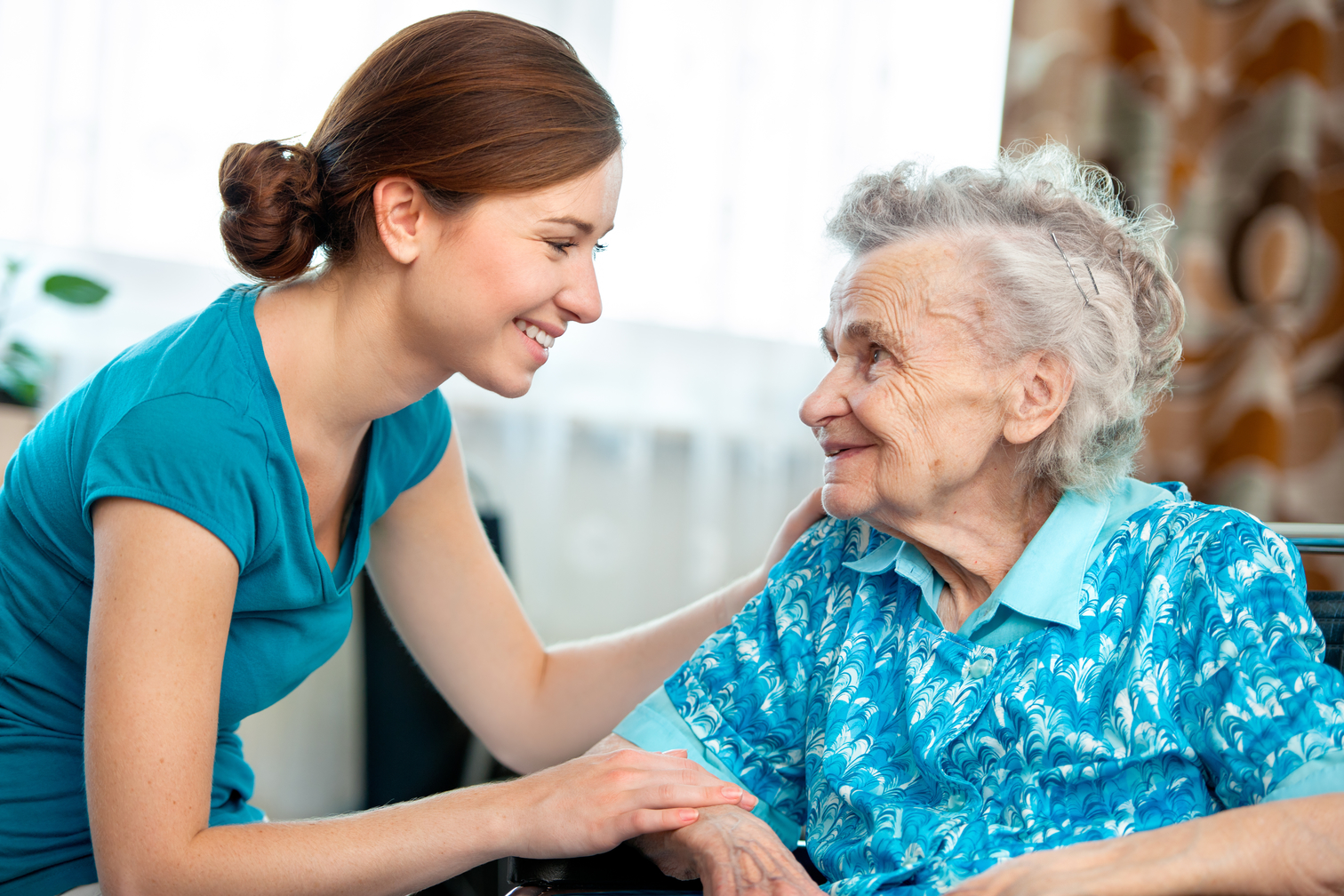 The third instalment in our care planning blog series looks at some of the key concerns that families have when it comes to arranging care. Specifically, we're looking at how the individual can maximise the time they remain at home before seeking professional care. We're also considering whether they may need to sell their home to cover care costs, as well as any viable alternatives.
Will my parents need to leave their home?
In-home care is often a feasible and far more cost-effective alternative to residential care. The first question to consider is whether receiving care in your own home is a realistic option to meet your needs. The second is whether any financial investment needed to make this happen would be worth it in comparison to the cost of residential support. 
Different types of in-home care
First, you will need to establish whether the individual requires live-in or live-out care. The former means dedicated, round-the-clock support from a professional specifically chosen to meet the individual's needs, from physical mobility support to assistance with bathing and personal hygiene needs, shopping, cooking, and cleaning. Live-out carers will provide similar support but can attend the home for a set number of hours and days a week as needed.
In either case, in-home support may also comprise home adaptations such as installing a panic button/personal alarm, fitting a stairlift, adding grab rails in the bathroom, raising kitchen worktops, or adding an outdoor ramp for easier access to the home. The individual's exact needs can be ascertained via an assessment where an occupational therapist will attend your home and make recommendations to make day-to-day life safer and more manageable.
One type of care that balances the individual's desire for independence with a healthy care support system is sheltered housing. Usually available to those aged 55 and over, the features of sheltered housing vary from scheme to scheme but typically include communal areas, social activities and help from a scheme manager or support staff. Sheltered housing costs depend on factors such as whether you choose to rent or buy and the area that you live in – Age UK offer detailed guidance on the potential costs involved.
Financial Benefits of at-home support
If the individual is funding their care costs privately, in-home care can be significantly cheaper. For example, the individual may only need support for a few hours a day or a few days a week as opposed to full-time. One crucial point to consider is that if they do choose to stay in their home, their property will not be considered an asset under the local authority means test when it comes to working out how much they need to contribute to care costs.
Will my parents need to sell their home?
If the individual's needs are such that they must move into residential care, selling their home to cover costs may be the first port of call. While property is most people's most valuable asset, selling is not always possible or desirable. You will not be required to sell and your home not included in the care assessment calculations if a spouse, partner or eligible relative remains living in the property. The latter typically means dependent children under the age of 16 or a dependent relative with a disability.
If you do not fall under this bracket, you can also consider letting out your home for a steady, reliable income to cover care home costs. The UK property market provides consistent, solid and reliable returns for your peace of mind; taking this route also means that you can retain the property as an asset for future generations.
Equity Release
For those who have taken out equity on their home via equity release, the situation is a little different. The majority of lifetime mortgage providers state that your property must be sold within a designated time frame after you move into residential care, usually three months. If you have already taken out such a mortgage, we would advise speaking with an expert regarding your options.
Making Sound Decisions
Our advisers are highly skilled in later life and inter-generational wealth planning, making us expertly qualified to support you and your family with care arrangements. At a time when everyone involved may be feeling stressed and overwhelmed by the complex care system, our expert knowledge of care cost planning provides essential peace of mind. We will identify and talk through your options, helping you and your family make sound decisions to suit your financial arrangements today, tomorrow and for the years ahead.
Disclaimer: The information contained within this communication does not constitute financial advice and is provided for general information purposes only. No warranty, whether express or implied is given in relation to such information. Vintage Wealth Management or its associated representative shall not be liable for any technical, editorial, typographical or other errors or omissions within the content of this communication.