News & Articles
Accessing Home Ownership with the 95% Mortgage
Accessing Home Ownership with the 95% Mortgage
08/04/2021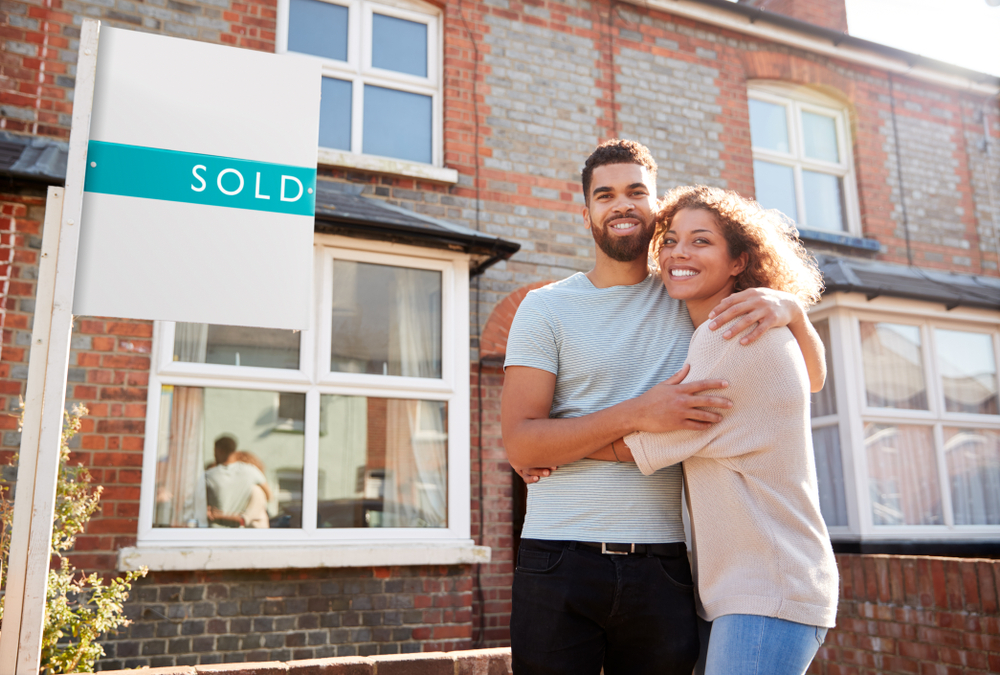 A new mortgage guarantee scheme is breathing new life into the housing market with the opportunity to purchase a home without the need to save a hefty deposit. Designed to make property ownership more accessible, the 95% mortgage was announced by chancellor Rishi Sunak in the March 2021 Budget as part of his pledge to turn "generation rent into generation buy".
Launched on 1st April and set to run initially until December 2022 with a review before the end date, the scheme has been modelled on the Help to Buy mortgage guarantee scheme. This means that the government will partially compensate the mortgage lender if a homeowner defaults on their mortgage payments or if the property falls into negative equity.
Support for First-Time-Buyers
Designed especially to support first-time buyers in purchasing new build and existing properties up to a value of £600,000, there is certainly a need to be met. Research shows that first-time-buyers accounted for one-fifth of all mortgage searches in January but accumulating a sufficient deposit still remains the largest barrier to purchase for most prospective home buyers.
The Bank of England's (BoE) Financial Stability Report published in December 2020 shows that "around 75% of renters are likely to be constrained by a lack of sufficient savings to meet deposit requirements, rather than by the affordability of repayments determined by the size of their household income".
After the onset of the COVID-19 pandemic, the number of 95% mortgages available to first-time buyers fell from 391 to just three with lenders reacting to concerns over the impact of the pandemic on salaries. With the onset of the scheme, the government is offering this guarantee to banks as a way to encourage them to regain confidence in high loan-to-value lending to creditworthy customers.
There are a few restrictions to be aware of – holiday/second homes and buy-to-let properties are not eligible, while the scheme only applies to repayment mortgages (not interest-only). Mortgages must also be taken out by individual/s rather than an incorporated company.
Alternatives to the 95% Mortgage
The Yorkshire Building Society was the first top 10 lender to relaunch the loans through brokers in mid-March. More and more lenders are returning to the 95% market with HSBC, Barclays, Coventry Building Society, Bank of Ireland and NatWest just some of the major banks and building societies also offering deals under the scheme.
Rates are gradually becoming more competitive but they may still be high in comparison to other routes which is why it's important to consider all options. You might wish to take on a 95% mortgage outside of the scheme. The offset mortgage may also be a viable alternative route for first-time buyers where lenders allow a family member's savings to be used to 'offset' the loan taken out by the younger person. If your household earns £80,000 a year or less (£90,000 in London), you could also qualify for Shared Ownership, where you buy a share of the property and the government owns the rest.
That being said, it is still exceptionally early days for the new scheme so it may be advisable to bide your time (where home purchase is not time-critical) and wait for even more competitive rates to emerge.
How Important is Advice?
The opportunity to save up just a 5% deposit is one that could make the dream of home ownership a reality sooner rather than later for young buyers, especially those with no financial assistance from the bank of mum and dad. However, with lenders offering a great variety of interest rates and terms (e.g. some loans are not available for flats or new-builds, or to those who are currently furloughed), in-depth market research is essential to find the deal that is most suitable and sustainable for your circumstances.
Our team of mortgage advisers have expert knowledge and market insight, allowing us to offer informed guidance on the most effective route for you and your family to take. The 95% mortgage is a great opportunity; it's just about whether it is the right one for you.
Risk Disclaimer
Your home may be repossessed if you do not keep up repayments on your mortgage.