News & Articles
Which ISA is right for you?
Which ISA is right for you?
05/10/2018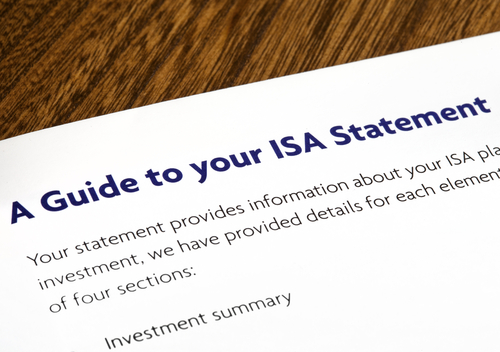 ISAs are a common feature of many strong financial planning and investment portfolios. However, many people initially struggle with understanding the difference between the various ISAs and therefore which one will fit best with their financial needs and investment ambitions.
It's well worth getting to grips with it all because you can invest up to £20,000 in the 2018/19 tax year under your main ISA allowance. This can be done using a mix of different types of ISA where each one has its own terms and conditions including limits, investment vehicles and access rules.
Why Invest in an ISA?
There are multiple reasons why using the ISA investment and savings vehicle might make sense for you. If you have available funds in a bank or building society account, you can move this money into an ISA to avoid the high tax rates.
ISAs are also an extremely versatile savings option where your annual allowance can be invested in a cash ISA, investment ISA, innovative finance ISA or spread across a combination of the options outlined below.
Regular ISAs
As the most traditional choice, the original ISA is a tax wrapper through which you can invest in cash, funds, individual stocks and shares, or a mixture. There are many benefits to this option including the fact that you don't pay UK tax on any interest earned on a cash ISA.
With a stocks and shares ISA, you do not pay tax on income or capital gains derived from funds or other investments. There is also no requirement to include details of your ISAs on your self-assessment tax form.
Many people like this option because there are no general restrictions on when you can withdraw funds. However, special terms may apply for individual providers – for example with fixed-rate cash ISAs – and if you're investing in the stock market, you should be ready to leave your money for at least five years.
This is not an option that will suit everyone and it's important you know exactly what you're getting into before making any decisions about when you can access your money. For example, investing with longer-term, no-access options may be beneficial for those of us with more disposable income.
Innovative Finance ISAs
The Innovative Finance ISA allows investors to use some – or all – of their main ISA allowance to invest in peer-to-peer lenders or crowdfunding activities. These may offer attractive interest rates, but it is important to be aware that they can be higher-risk investments and are not covered by the Financial Services Compensation Scheme.
Lifetime ISAs
You can put up to £4000 a year into a Lifetime ISA (LISA) and receive a 25% government-funded bonus. However, you must be under 40 when you start the plan and can only make contributions until your 50th birthday.
The Lifetime ISA does what it says on the box – funds can be used to buy your first home or you can save for retirement to aid a successful and financially comfortable lifestyle.
Contributions are part of your main ISA allowance and there are investment and cash options. However, if you withdraw funds before the age of 60, and are not buying your first home, there will normally be a withdrawal charge equivalent to 25% of the amount you withdraw.
Help to Buy ISAs
Help to Buy ISAs are cash accounts for first-time home buyers to help raise money for a deposit and get on the property ladder. They are only open to new savers until November 2019 but if you have already opened one before the cut-off date, you can continue to save into it until 30 November 2029.
You can save up to £200 a month and put in an extra £1000 in the first month. The government adds a 25% bonus, up to a maximum of £3000 in addition to any interest earned. Help to Buy ISAs are similar to the newer LISAs, but you cannot generally invest as much and there is no starting age limit.
Junior ISAs
For those parents and others who wish to set their children on the right track from an early age, you can save up to a total of £4260 for a child into a Junior ISA (JISA) each year.
JISAs work in a similar way to mainstream ISAs, with much the same cash and investment options available. The key difference is that the child cannot withdraw the funds until their 18th birthday.
At this point, they can convert it into a regular ISA. You can contribute to a child's JISA in addition to investing in your own ISA. It is a great way to help a child build up assets for the future.
If a Child Trust Fund is held it must be transferred in full to the JISA when one is opened. It's never too soon to protect your child and help set them up for a healthy financial future.
Inherited ISA Allowances
If a spouse or civil partner dies holding ISA investments, the survivor can make additional subscriptions to their own ISAs equivalent to the value of the deceased's ISA holdings at the time of their death. This is in addition to the survivor's annual ISA subscription limit, currently £20,000.
If you would like advice about which ISA is right for you, please get in touch with our team at Vintage Wealth Management today. Give us a call on 020 8371 3111 or email info@vintagewealth.co.uk
Risk Disclaimers
The value of your investment can go down as well as up and you may not get back the full amount you invested.
Investing in shares should be regarded as a long-term investment and should fit in with your overall attitude to risk and financial circumstances.
The tax efficiency of ISAs is based on current rules. The current tax situation may not be maintained. The benefit of the tax treatment depends on individual circumstances.
The Financial Conduct Authority does not regulate tax advice.
Past performance is not a reliable indicator of future performance.