News & Articles
What would a Hard Brexit mean for UK Investors?
What would a Hard Brexit mean for UK Investors?
06/11/2018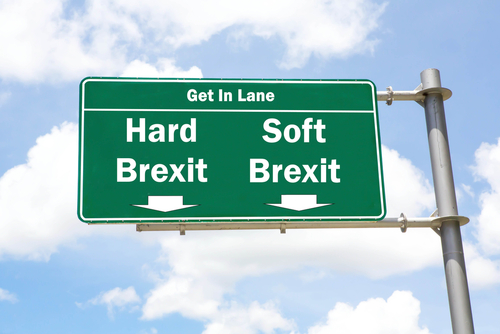 When it comes to Brexit, nobody knows exactly what is going to happen which means that we need to use our best judgement and shut out the noise in order to make a rational economic analysis.
This will allow us to best advise our clients on how to deal with their investment portfolio against the potential post-Brexit landscape.
Deal or No Deal
If we cannot reach a separation agreement by 29 March 2019, then the UK faces a No Deal/Hard Brexit in the first stage. The likelihood is that this would have an immediate and explicit adverse impact on trading procedures with the introduction of additional regulatory and procedural directives.
While this trade disorder is likely to calm down after the initial impact recedes, it will affect consumer confidence and the strength of the pound with a predicted 10% drop in comparison to the US dollar. It would also increase the trade deficit and disrupt overall investments in the long-term.
Taking the form of a recession, it is likely that the UK would have a long recovery with a predicted drop in GDP along with a rise in unemployment and drop in house prices as is typical during times of recession.
Economic Impact
Credit ratings agency Standard and Poor's have predicted that a no-deal Brexit would shrink the UK economy by 1.2% by 2019 and a further 1.5% in 2020 with much of the economic loss being permanent. The UK has already had a long road to recovery since the 2008-9 recession, and a no-deal Brexit would be a major blow to progress.
At last week's Budget, Finance Minister Philip Hammond emphasised the importance of getting a deal as businesses of all sizes face growing pressure in the face of uncertainty. Indeed, both customers and non-UK business will be far less willing to spend and invest into the UK while the landscape remains so unpredictable as there is the tendency to expect the worst.
Hammond discussed the money he is holding back as a reserve and the fact that if we are faced with a Hard Brexit, this may necessitate an emergency budget, significant tax cuts and a "Singapore-style economic model".
Relations between the UK and Europe
The good news is that the likelihood of a No Deal Brexit and this intense level of economic damage remain slim as it would not be in the interest of the UK or the EU to have a conflict. A poll by Reuters showed that economists believe there is just a median one-in-four chance that Britain leaves the EU in March with no deal.
General consensus is that the most likely eventual outcome is the two sides reaching a free trade agreement. This outcome would avoid a huge surge in consumer prices if such an agreement were not reached due to the UK's high volume of imported goods. It is also exactly the same prediction made two years ago when Reuters conducted the first poll on the Brexit outcome, which is reassuring in its consistency and expert source.
However unlikely a hard Brexit might be, we still need to consider all eventualities. One question we must consider is if and how relations between the UK and the rest of the world might be affected.
By looking at the situation in the aftermath of the Brexit vote, we can reasonably assume that there would be little impact on growth prospects outside the UK although the EU would feel the impact of trade disruption.
However, the Brexit vote was such a shock and this time around, we are more prepared – at least to some degree – for what may happen which may mean that the impact is significantly less.
Individual Investments
The reality is that Europe would feel a negative impact from trade dislocation. There would likely be ongoing and hard-felt commercial conflict between the UK and Europe, and the UK may need to cut corporate taxes to attract foreign direct investment and maintain positive business spirits. It remains unknown how the EU may respond and whether this might mean a more intense political situation.
At the base of it all lie currency forecasts, which offer the best idea of investor returns. Property investors may reasonably expect to see poorer performance with investment trust wrappers widely focused on UK assets and the predicted worst-case scenario of a 33% drop in house prices.
Fixed income investments such as bonds are predicted to see a poorer performance with a fall in yields due to the weaker pound. European equities may suffer but the weakened pound will likely balance this out.
Those with investments in other global equity markets can expect a steady performance in line with the strength of the Sterling.
While investors can take security from the fact that our financial structure is somewhat prepared for the no-deal Brexit, if we are faced with a highly disorganised exit from the EU, this is likely to increase tensions, prolong the UK recovery, weaken our currency and create a poorer forecast for UK risk assets.
A Strong Investment Portfolio
Article 50 comes into play at the end of March 2019 and the UK will enter a transition period from the 20th March until 31 December 2020. We will then enter a temporary customs arrangement from 1 January-31 December 2021, however this has not yet been set in stone and will only go ahead on certain provisos. The permanent end state is expected to come into play from 31 December 2021 although this is also currently unconfirmed.
Many questions will be raised throughout this period with trade deals and facilitated customs arrangements all up for debate. Concerns about how potential new regulatory arrangements might affect the financial services industry have been assuaged this month as Business Insider reports that UK-EU negotiations resulted in a "tentative" deal based on the principle of equivalence. This would be whereby "the EU acknowledges that the legal, regulatory, and supervisory regime of a non-EU country is as good as its own."
What we do know is that the best way that every investor can prepare for a no-deal Brexit or any other type is to build a resilient portfolio. This means one that is designed to withstand market downturns and maintain strong performance as far as possible in even the most adverse circumstances such as the political and policy upheaval associated with a no-deal Brexit.
For guidance in this area, contact the specialist team at Vintage Wealth Management today on 020 8371 3111 or email info@vintagewealth.co.uk