News & Articles
Understanding the risks of Interest Only Mortgages
Understanding the risks of Interest Only Mortgages
21/02/2018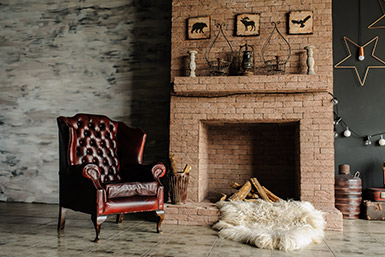 Interest-only mortgages have been dominating the headlines over the past seven days, which makes it's important to separate fact from fiction.
If you're one of the 1.67 million people – or nearly one in five mortgage customers in the UK on an interest-only deal (source: Mortgage Solutions), then it's time to make sure that you are on top of the situation and prepared to make payment when your full capital  is due.
Covering the Basics
Interest-only deals allow customers to pay interest each month but only pay off the full capital when the mortgage term ends, which is usually after 25 years.
However, while interest-only mortgages provide much short-term relief for those making repayments, it is also essential to plan for the future and set up a realistic schedule to ensure that you can pay the final bill.
Reaching the Peak
The FCA has conducted a review and warned that hundreds of thousands of borrowers are at risk of losing their homes if they don't make plans for when their mortgage deal matures.
We are fast approaching two major interest-only mortgage maturity peaks, coming up in 2027/2028 and 2032. While there is also a peak taking place now, it is those in the future that lenders are concerned about as these typically relate to those less affluent individuals and middle-aged homeowners at greater risk of large shortfalls.
The BBC reports that these homeowners are concentrated in the South West, East and North West of England as well as London and the West Midlands. These customers will also typically have higher rates of mortgages converted from repayment to interest-only.
The Blame Game
Many people are tempted to play the blame game at times of panic, which is why the spotlight is shining on lenders and their role in helping interest-only mortgage customers to pay off their debts. Indeed, lenders certainly have their own responsibility to ensure more personal communications with their customers – as recommended by the FCA/
This recommendation comes as mortgage customers admit that they have not responded to calls to action because they simply don't understand the urgency of the matter. With so many generic marketing materials being churned out, it's no wonder that the important things can sometimes slip through the net.
More tailored and personal communications will work to build trust between borrower and lender and avoid misunderstanding or more serious repercussions when the time comes to pay back the mortgage capital.
While it is important for lenders to review and improve their own strategies in order to avoid a crisis situation, reduce the risk of repossession and provide viable solutions, many customers are also not responding to enquiries from their lenders due to fear, procrastination or the mistaken belief that they have a solid plan in place.
But uncertainty, delaying the issue or avoiding confrontation is simply not feasible and will only mean that your options are limited once you do end up dealing with the issue. Ultimately, it is the responsibility of you – the borrower – and not the lender to have a plan in place to be able to pay off the full capital when it is due.
The History of Interest-Only Mortgages
When looking at the issue through a wider lens, you might be thinking that interest-only mortgages represent the minority of mortgage lending and this is true, to a certain extent. According to the Financial Times, 70% of the UK's interest-only mortgage borrowers are over the age of 45 and they currently account for just 2.8% of mortgage lending.
However, the FCA reports that 1.67 million interest-only and part capital repayment mortgages are still outstanding over the decades – that's 17.6% overall.
This means that it is predominately older homeowners that are at risk and many will be aged more than 65 by the time their debt matures, and they are required to pay back the entire capital. This is certainly not a problem that you want to confront on your retirement, so it is necessary to set a plan in place well in advance.
Options and Next Steps
Back in 2013, the FCA reported concerns that 1.3m homeowners would not be able to repay their capital with an average shortfall of more than £71,000. While significant progress has been made since then, there is still a way to go and better engagement is key.
However, if your mortgage is due for maturity during one of the peaks – either 2027/2028 or 2032 – and you haven't yet put a plan in place or believe that your capital repayment plan will not produce sufficient funds for full repayment, there's no need to assume that you will instantly lose your home.
Repossession will always be the final option and while selling your home to pay off the debt could be a reality, there are some potentially viable alternatives. Depending on your circumstances – the earlier you take action, the more opportunities will likely be available.
Equity release is one option, while lenders may also transfer borrowers from interest-only loans onto longer-term capital repayment mortgages with much more affordable monthly rates.
Re-mortgaging your property is one alternative depending on your eligibility, while extending your mortgage is another potential option. Either way, a conversation with your lender needs to happen in order to set the wheels in motion.
Advance Preparation

Even if you are well-prepared and have set up a repayment vehicle such as investments or other assets, this may not always prove reliable. You may have put an original investment plan in place that has not performed well and therefore won't cover the debt when the time comes to repay.
That's why it's essential to perform regular reviews of your investment portfolio and mortgage situation in order to make sure that you are on track, highlight any potential issues further down the line and ascertain the best course of action.
If you're concerned about mortgage repayments, interest-only mortgages or any other aspect of retirement planning, give the expert advisers at Vintage Wealth Management a call today on 020 8371 3111 or email info@vintagewealth.co.uk . And don't forget to follow us on Twitter to keep up to date with all the latest news affecting mortgage customers in the UK today.
Disclaimer: Your home is at risk if you do not keep up repayments on a mortgage or other loan secured on it.