News & Articles
Top Tips for Minimising your Inheritance Tax Obligations
Top Tips for Minimising your Inheritance Tax Obligations
06/09/2018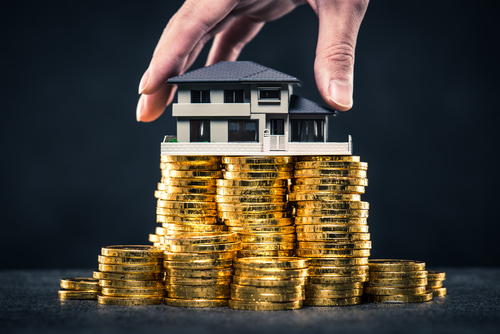 There was a time when inheritance tax was solely for the very rich, but as house prices rise, more and more people are qualifying. Last year, receipts from inheritance tax jumped by 15%, with This is Money reporting that this netted the taxman £3.7bn.
As more people from middle incomes are drawn into the net, they are asking if there are any legitimate ways in which they can minimise their inheritance tax liabilities.
The good news is that there are. Here are some of our top tips for keeping inheritance tax to a minimum.
1. Equity release
According to an article in This Is Money, the current inheritance tax threshold is £325,000 per person or £650,000 for a married couple. Anything over that is subject to 40% tax. The thing most likely to take you over this limit is your home.
The average price of a UK house in 2017 was £237,794 (according to the Gov.uk website). In many of the more expensive areas such as London and the South East it is much higher than the £325,000 limit, so even before you take into account any savings there's a good chance you could be liable to inheritance tax.
One way to reduce the value of your home can be to use equity release. This is a form of borrowing which allows you to unlock a portion of your home's value and repay it on your death or when the house is sold.
This loan reduces the overall value of your home, decreasing or eliminating your IHT liability. It is important to note that the relationship between equity release and IHT is complex and the use of equity release in this format only applies in limited circumstances.*
However, this is not the primary reason people take out equity release. For the most part, it is to free up capital to pay for a holiday, home improvement or help out a member of the family. The interest rate can be very high, so the chances are that when the home is sold, the loan will have all but swallowed the total value of the house.
Instead of getting 60% of something very valuable, for example, your children could be getting 100% of very little. However, where it can be useful is in funding home renovations which boost the final value of the home.
If you free up a significant part of your home's value to fund renovation work, you could see a sizeable increase in the amount you can pass on. Yes, this might increase the amount of tax your children pay, but overall it could see them inherit a greater amount.
2. Gifts
You could also use the money from the equity release to gift to your family member as long as you manage one requirement: to live longer than seven years. Under the law ,you can reduce the size of your estate by giving away gifts as long as you do not die within the next seven years.
If the worst does happen, anything you give away could be seen as a potentially exempt transfer and may be liable to inheritance tax. Some forms of gifts, such as a gift of shares, could incur income tax.
This can be a good idea if you feel comfortable planning ahead. For example, you could start giving away parts of your estate during your 50s and 60s when you have a pretty good chance of lasting more than seven years.
But remember – it always pays to be careful. You can't give items away and then continue to use them. For example, you might decide to 'give' your house away to a member of your family but continue living in it. In such circumstances, HMRC would still consider this to be part of your estate.
You do have an annual gift allowance of £3000 which can be given away each year. This will be tax free even if you die within the seven-year time limit. Any gifts you don't give away can be rolled over into the next year up to a maximum of £6000 and you are allowed to give away an additional amount if a child has a wedding that year.
3. Pensions
Back in 2015, the Government introduced new rules which could make it possible to reduce inheritance tax using your pension. You can nominate your heirs to receive your pension after you die, and if you die before the age of 75 they can take out the lump sum tax free. If you are over 75, they can take on the pension.
There are things to watch out for, such as strict rules about how much money you can transfer in a single year. HMRC are also very rigorous regarding any measures they feel are made to deliberately avoid inheritance tax. If they feel you have transferred money into your pension to intentionally avoid tax, it will be considered part of the final calculation.
4. Trusts
Trusts are a useful but complicated way to save. One way can be to reduce the amount you might pay on a life insurance policy. This will normally be considered part of your estate and liable to inheritance tax unless it is written in trust.
The money is firstly transferred to a trust which is normally managed by the insurance company. They will then transfer the money to your beneficiaries. The rules have become slightly more complicated, so it may be worth seeking expert advice.
You can also gift a sum of money up to the nil rate band per individual to be held in a discretionary trust. You can accrue more than the nil rate band, but this would be liable to a lifetime transfer tax of 20%.
Specially designed gift trusts can also help you to maintain your access to income. In general, you are not allowed to make a gift of an asset and continue using it. These trusts would provide an IHT saving on the gift into trust with the rest of the capital being exempt after seven years, but you would retain the right to income.
5. Giving to a Charity
Under the law, anything you give to a charity is not subject to inheritance tax. A new rule introduced in 2012 reduces the amount of inheritance tax due if at least 10% of the taxable amount is given to a charity. However, the calculations for this can be pretty complicated.
If you plan to give money to a charity you should probably do this for its own sake, as the amount your beneficiaries receive will usually be lower than if you had not made the donation.
Inheritance tax is becoming a reality for more and more people – and an increasingly useful source of revenue for the Government.
While you might not be able to eliminate your liability entirely, you may well be able to reduce it by a large amount and ensure you pass on as much money as possible to your children.
For more information on any aspect of inheritance tax and financial planning including equity release, gifts, trusts and pensions, contact our specialists at Vintage Wealth Management on 020 8371 3111 or via email at:  info@vintagewealth.co.uk.
And don't forget to stay in touch with us on Twitter for all the latest updates in the financial markets.
* It is dependent on age and many other factors, and we would always recommend seeking professional advice before making any financial decisions in this regard.