News & Articles
Top Financial Tips for Parents with Young Children
Top Financial Tips for Parents with Young Children
05/06/2018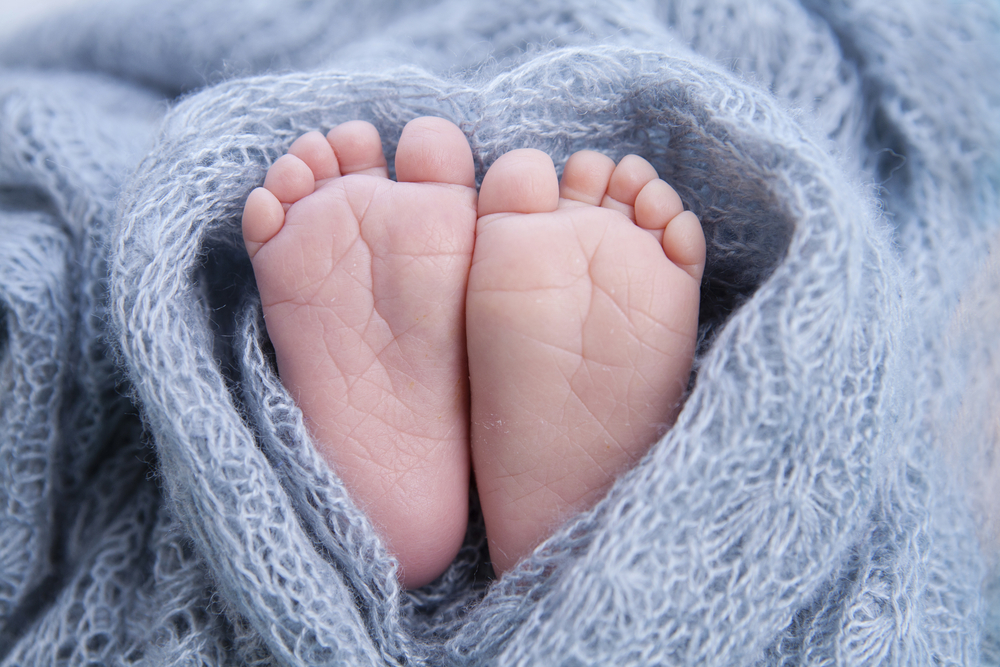 Having your first child is very exciting but while the child itself comes free, it's not long before the costs mount up. With the number of Britons who are struggling to make ends meet rising, the challenge seems to be getting bigger but with careful financial planning, it is possible to make things run more smoothly.
Bringing Up Baby
Being a new parent has never been a walk in the park, but the economic climate has made it even more challenging. According to recent research from UK charity Action for Children, half of new parents struggle to pay for the essentials. Even having a job won't necessarily help. A record 60% of people in poverty are from working families, according to a study from Cardiff University, with most people struggling to get by and make ends meet.
When the BBC published an article on the costs of raising a child, their research suggests that parents who support their children from birth to graduation will end up paying almost the equivalent of the price of a house. According to the article, research from Liverpool Victoria found the cost of raising a child up until the age of 21 was £222,000, with a rise of £82,000 over the last ten years.
As it becomes increasingly difficult to manage on a single income, both parents are having to return to work sooner than they would like which means many will be paying significant sums in childcare. A working couple could find childcare costs spiral to more than £1,000 every month.
Be Prepared
One of the biggest issues that new parents encounter is the unexpected nature of the expenses. Costs will almost certainly be higher than you expect so, in those months and weeks before the big day, it pays to do your homework.
According to NatWest, the national average cost for the first year of a baby's life is just under £10,000. This includes child care, furnishing the nursery, food, toys and nappies. Between one and three years, it could be as much as £37,000. Those figures might be daunting but putting a financial plan in place provides a sense of reassurance and an idea of how much you need to save before you get started.
Big Decisions
Perhaps the most important decision you need to make before having a child is what to do about work. Will one parent stay at home or will both work? Managing on a single income can be daunting, but such is the cost of childcare that it may be the best option.
You'll have to factor in the childcare costs involved with both parents at work, as well as travel and other related expenditure. It's all too easy for those costs to spiral out of control which why it's important to consider the benefits of having at least one parent stay at home with the baby, at least for the early years.
For parents who are self-employed, things can become very challenging. Without the cushion of paid parental leave, they must find ways to manage childcare whilst continuing to work.
It pays to review all of your income and expenses every day, while this is also an opportunity to get into good savings habits. Try to bank around 10% of your weekly or fortnightly pay on a regular basis and in small chunks to streamline your expenditure. It's all too easy for costs to overrun here and there, but if the money is not in your current account then it's much harder to overspend.
Financial Products
One area where many parents fall down is with the financial products available to them. Using your ISA allowance could open up a tax-free source of revenue, while the use of a junior ISA could help put your children in a strong financial position when the time comes to stand on their own two feet.
A JISA can be opened by a parent or legal guardian and helps a child accrue tax-free savings up until the age of 18. It's a great way to put your children on the right path towards achieving key goals such as buying a house.
The annual limit for the 2018-2019 tax year is £4,260. They come in two forms: cash JISAs and stocks and shares JISAs in which the money can be invested. Over the long term, these would normally be expected to out-perform a regular cash ISA but remember that investment performance is not guaranteed. As the money will be locked away in any case until the age of 18, this might be a good option, but it can come at a risk with outcomes depending on the performance of shares.
JISAs came in to replace child trust funds and from 2015, it became possible to transfer your Child Trust Fund into a Junior ISA. However, if you keep the trust fund then the money will still become available when they turn 18.
Children's savings accounts are popular and represent a relatively straightforward option, but with stagnant interest rates, this money will not keep up with inflation.
Some parents are thinking a long way ahead and starting pensions for their children. Although your child will not be able to access this money until they are 55, they will be in an excellent position when that time finally comes. Any parent or guardian can set up a children's pension and when they turn 18, they can take it over themselves.
What if….?
Although it is not nice to think about, you should always consider what will happen in the worst-case scenario. Many parents are not covered with life insurance or critical illness cover. This can create problems if something tragic does happen and the financial burden is unsustainable.
A sole breadwinner might consider taking out life insurance or income protection cover which will continue to pay out if they are unable to work. It's worth taking life insurance for the non-working member of the family as well.
Increasingly, insurance firms are beginning to offer children's critical illness cover. In the tragic event of your child falling seriously ill, this can provide a regular income or a lump sum enabling you to take time off work to care for your child. During this distressing time, taking away the additional stress of money worries can be invaluable.
All in all, the challenge of paying for children can seem overwhelming. However, if you plan ahead, manage your finances and take advantage of all the financial products at your disposal, you can make your life a little bit easier.
For advice on any aspect of wealth management, protection or insurance, give our team a call today on 020 8371 3111or email info@vintagewealth.co.uk