News & Articles
The Tax Break Opportunity You May Never Have Heard Of
The Tax Break Opportunity You May Never Have Heard Of
02/10/2018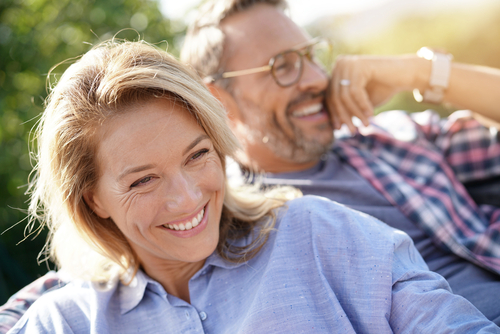 It's safe to say that none of us likes paying tax. There's always that sinking feeling when you receive your payslip and the taxman takes a huge chunk of your earnings. This is why it's important to always be aware of any potential tax breaks.
Identifying potential tax break opportunities for our clients is a key element of our financial planning services. And while you may think that you already know about all the avenues available to cut your tax bill, this latest one has actually left HMRC frustrated due to the lack of take-up.
Are you eligible for the Marriage Allowance tax break?
The Marriage Allowance tax break is an opportunity to which married couples or those in a civil partnership may be entitled. Eligibility criteria is straightforward.
One partner needs to be earning at least £11,850 a year and paying tax at the basic rate of 20 per cent. If they are earning more than £46,350 (£43,430 in Scotland) they are not eligible.
The other partner must be earning less than £11,850 (tax year 2018-19) meaning that they pay no tax. Should these conditions fit with your circumstances, the non-taxpayer in the partnership can transfer 10 per cent – i.e. £1190 – of their tax allowance to a partner. Regardless of how much allowance you have left, you are still only permitted to transfer the £1190.
If you have less than £1190 of unused personal allowance, you must still transfer £1190 to take advantage of the break. In such circumstances, you may exceed your personal allowance and need to pay tax on the excess amount. There would still be a net gain for you as a couple but it would be far less.
Choosing to Claim
Designed to aid those couples with one major income source for a more tax-efficient approach, the online Marriage Allowance application form takes just 10 minutes to complete and eligible couples could take home a potential tax break of up to £900.
This translates to tax breaks worth up to £238 per year and potential backdated claims of £662. While it sounds like a no-brainer and three million couples have claimed since the Marriage Allowance was introduced back in April 2015, there still remains one million eligible partnerships yet to take advantage of it despite many high-profile advertising campaigns from HMRC.
The exact reasons why people have not come forward to claim are unknown, but it's important to understand the finer details to work out if you and your partner can claim.
With both a lump sum and ongoing reduction to your tax bill available to eligible couples, it's well worth taking a moment to work out whether you could take advantage of this opportunity.
Self-employed people can still claim the marriage allowance and reduce their self-assessment bill provided that one partner earns less than £11,850 and the other earns between £11,851 and £46,350.
It may surprise some people to know that you are also eligible to claim during maternity leave if your income falls below £11,850 and your situation fulfils the other requirements.
In all cases, higher and additional-rate taxpayers are not eligible for the allowance but do contact us to discuss other potential opportunities available.
Tax Breaks for Couples
If you read our recent blog post on the pros and cons of joint finances, you will already be aware that anyone in a long-term relationship should consider their finances from both an individual and a joint perspective with your partner.
This Marriage Allowance tax break is just another example of the many ways that couples can use their marital status to their advantage when it comes to saving money and adopting a healthy, informed approach to financial planning.
The Finer Print
However, it is important to note that you must be in either a marriage or a civil partnership to even be considered for the allowance. Even if you have lived with your partner or been together for many years, you will not be able to take advantage of this tax break unless you are civil partners or married.
Even if you fit the requirements to claim marriage allowance, it's important to take financial advice before making your application. This is to ensure that you are gaining the very best advantage from the situation.
For example, there are certain scenarios where the marriage allowance is not financially beneficial and you will actually pay more tax by claiming it, usually if you and your partner earn just above or below the £11,850.
It's also important to take advice so that you understand what to do if your circumstances change. This may be due to divorce, bereavement or if your earnings increase and you are no longer eligible mid-way through the tax year.
For expert financial advice to ensure that you and your partner can achieve your short- and long-term financial goals, contact our team at Vintage Wealth Management today.
Just call 020 8371 3111 or email info@vintagewealth.co.uk to speak with one of our professional advisers and gain tailored advice for your situation.
Risk Disclaimer: Information is based on our current understanding of taxation legislation and regulations which is subject to change.