News & Articles
Are You Claiming the Correct Tax Relief?
Are You Claiming the Correct Tax Relief?
30/08/2018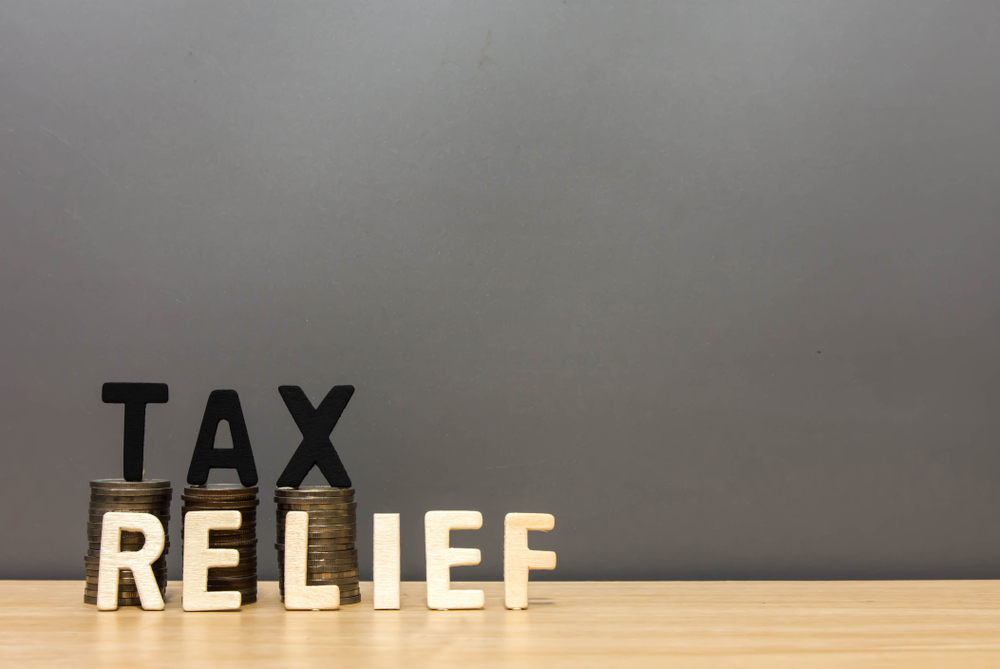 If you are a high earner, it is very possible that you are not currently claiming the correct tax relief. One of the key points to consider in this aspect is how much you pay in pension contributions.
As a higher earner, you might think that you are automatically entitled to higher tax relief on all of your premiums, but this is not always the case.
Tax planning scenarios are often far more complex than they might appear. Many people do not understand the full benefits of tax relief around pensions and the government's frequent changes have made it all the more confusing.
With the impact of updates made to the tapered annual allowance for high earners becoming manifest as the tax year-end approaches, this further highlights the need for regular tax relief reviews to make sure that you have not overpaid and that your plans are in line with current legislation.
What is the Tapered Annual Allowance?
First, let's take a look at the changes. Saving for your retirement within a pension scheme means that you will receive tax relief on your pension contributions.
While this is usually calculated at your standard rate of tax plus any employer contributions, the government has an Annual Allowance in place. As stated by Scottish Widows, this "limits the amount of pension savings an individual can make each year which benefit from tax relief, including your employer contributions."
The majority of people are permitted to pay up to £40,000 into a pension scheme every year with tax relief typically ranging between 20 and 45 per cent.
However, a Tapered Annual Allowance was introduced in the tax year starting 6 April 2016 which stated that any individual with a total income in excess of £150,000 would face a reduced Annual Allowance.
The rate of reduction is £1 for every £2 of income above the limit up to a maximum reduction of £30,000. A real-life example translates as employees being eligible to pay maximum £10,000 into a pension when earning upwards of £210,000.
This affects those workers for whom the total income is considered, including salary, bonuses, dividends and employer pension contributions.
But this rule is only applicable if your taxable income (without employer pension contributions) totals more than £110,000.
The system is designed this way to ensure fair practice for those who experience "a one-off spike in their employer pension contributions."
What Happens Now?
These changes were introduced on 5 April 2016 (effective 6 April 2016). While many high earners may have had a shock with a higher than expected pensions tax bill in the first year after the allowance came into effect, things have started to settle.
While the system has been adapted to restrict the pension savings of high earners, the new rules may still prove confusing. You may well have inadvertently paid more into your pension than the new rules allow. This potentially means that you face a tax bill going into the thousands.
The risk is not only due to the complex pensions scenario. If you are receiving alternative income through other means outside your day job, e.g. investments or capital gains, then your allowance will be different than the amount your employer might calculate.
It's up to the individual to work out their own annual allowance and this is where things get even more muddled because the personal tax legislation changes are challenging at best.
Working out your Income
Another problem presents itself with the fact that workers will often not know the exact amount of their annual income until the end of the financial year. It may depend on factors such as an end-of-year bonus or the fluctuating income of self-employed workers.
This may mean that you end up putting less into your pension fund than the new limits allow in a bid to avoid the risk of overpayment.
With the number of high earners rising thanks to healthy UK economic growth, the tax relief issue is becoming more and more prevalent.
We would recommend seeking an expert assessment to help you ascertain whether you are paying the correct tax relief and working to ensure you gain the best benefits.
While personal circumstances and tax rules are changing all the time, pensions still remain one of the most effective long-term investments that you can make.
Regular reviews will ensure that your pension plan is structured around a tailored tax relief modeller for optimum benefits.
Tax Relief Assessment
An expert will help to break down your unique circumstances and account for any external income, such as capital gains, to work out your tax relief calculations.
This is also an opportunity to assess your eligibility for tax credits, identify any ways to reduce your liability and record all your expenses that will be considered deductible.
Our team at Vintage Wealth Management will identify opportunities for tax relief that you may not even know existed, such as relief on mortgage interest on buy-to-let properties.
In certain situations, it may even be possible to achieve more than 100% tax relief. Our team may also suggest more traditional opportunities, such as an ISA, to maximise your tax savings.
For high-earning self-employed individuals, a tax relief review will make sure that you are making the most of tax relief opportunities on your range of expenses.
It all adds up. Keeping on track with your pension planning and claiming the correct tax relief will avoid any unexpected costs and help to create the best template for a secure retirement.
…
For advice on tax efficiencies within pensions, any aspect of retirement planning and access to a range of retirement solutions, contact Vintage Wealth Management on 020 8371 3111 or email info@vintagewealth.co.uk.
And don't forget to follow us on Twitter to keep up to date with all the latest news affecting wealth and asset management in the UK today.