News & Articles
What Would Happen if you Couldn't Pay Your Mortgage?
What Would Happen if you Couldn't Pay Your Mortgage?
22/10/2018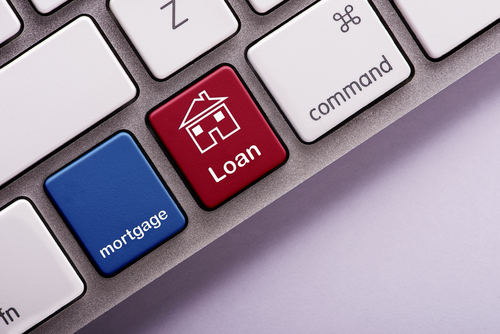 It's one major challenge to get on the property ladder and raise enough deposit to secure your first home. But it's another thing entirely to stay in a strong position on the ladder and keep up with your mortgage interest and repayments.
While there are a great many mortgages available to suit a whole range of circumstances, this tax year brought with it some major changes to the government's scheme supporting people unable to make their mortgage repayments. This comes in the form of Support for Mortgage Interest (or SMI).
Changes to the Support for Mortgage Interest Loan
From 6 April 2018, SMI ceased to be a benefit payment that did not need to be repaid. Instead, it became a loan secured against the mortgaged property. This could have significant consequences for struggling homeowners.
The SMI loan carries interest which is rolled up at a rate linked to government borrowing costs. As the loan is secured against your home, it becomes repayable when you move to a new house, on your death or should you transfer the property ownership in any way. It's important to note that SMI only helps to pay a claimant's mortgage interest – there is no support given for capital repayments of the amount borrowed.
While the nature of the payments has changed, some aspects of SMI remain the same. The waiting period remains at 39 weeks,unless you're getting Pension Credit in which case you can get help immediately.
The maximum mortgage covered is still £200,000 (£100,000 if you claim Pension Credit), as it was originally set in January 2009. Since then and according to Nationwide, UK house prices have increased by more than 40%.
The standard rate for mortgage interest remains unchanged at 2.61%, based on Bank of England average mortgage rate data. SMI loan payments to the lender may therefore not cover all the mortgage interest due, particularly if the mortgage has reverted to the lender's standard variable rate.
Eligibility is still means-tested. You can only claim SMI if you are in receipt of Income Support, Universal Credit, Pension Credit or the income-related versions of Jobseekers' Allowance or Employment and Support Allowance. In most instances, this means you will not be eligible to claim SMI if you have capital of over £16,000.
SMI Reforms
Reforms to SMI were announced in the July 2015 Budget, as part of a set of measures to constrain government expenditure. However, as is often the case with unwelcome adjustments, the most significant change to SMI was deferred, and only took effect this year.
The change means benefit payments under SMI ceased from 5 April 2018, including for current recipients. You will not have to repay any amounts received as a benefit, but to continue receiving the support you must agree to take an SMI loan. The Department for Work and Pensions should have contacted those affected.
Reduced Protection
The new form of SMI will leave recipients with a debt. Even if you are eligible to claim, payments only start after nine months and they may not cover all of your mortgage interest. As safety nets go, the mesh is extremely wide. If you were receiving SMI before April 2018, you will still get the same amount but it will be paid in the form of a loan, not as a benefit.
Given the new SMI rules, it could be wise to arrange your own cover. You may not have such protection in place, particularly if your mortgage is more than two years old and started when the waiting period was thirteen weeks. There are many different arrangements that can be made for repaying your mortgage such as payment holidays or extending the terms.
Contact our expert team today if you wish to review your mortgage arrangements. We would highly recommend putting a plan in place and checking the status of your accounts to avoid learning the hard way that the warning below is more than just a standard regulatory requirement.
Risk Disclaimer
Your home may be repossessed if you do not keep up repayments on your mortgage or other loans secured on it. Think carefully before securing other debts against your home.