News & Articles
Should you choose Equity Release?
Should you choose Equity Release?
05/06/2018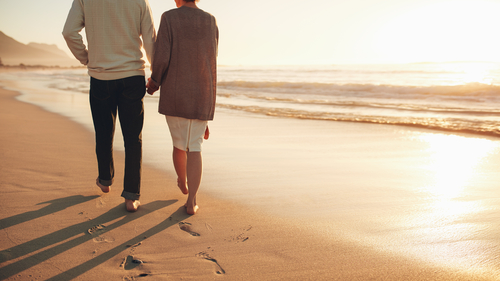 Equity release is becoming more common and people are using it for a wider variety of things, but what exactly is it? How does it work? And does it come with any risks?
The equity release market is booming, with a record end to 2017. When you look at the figures, it's easy to see why. The average pensioner's house has surged in value while pensions are more fragile than they might have expected. To enjoy a fulfilling retirement, many people are looking at other options.
Until recently, your only choice if you wanted to retire early might have been to re-mortgage or downsize the property but equity release offers a tempting alternative.
What is it?
In many ways, equity release seems like a best of all worlds proposition. It helps you unlock some of the value of your home providing a lump sum, or an income, while allowing you to continue living in your house. In the meantime, you can schedule repayments in a way to suit you: either start paying off the loan or simply manage the interest.
The loan is settled by selling your home when you either die or enter a care home. In the meantime, you can use the money for anything you like.
Equity release is a relatively new phenomenon. As time passes, people have become more comfortable and familiar with the concept.
According to figures from the Equity Release Council, the equity release market grew faster than any time since 2002. The figures also show that numbers reached a 15-year-high in 2017 with 37,000 new equity release customers. It is the fastest growing sector of the mortgage market. In all, lenders unlocked more than £3bn in capital. Growth is also accelerating – the Equity Release Council reports that the final three months of the year saw the number of new signups pass the 10,000 mark for the first time.
The most popular type of equity release is the drawdown product which allows users to take a smaller lump sum and access the rest as and when they need it. This keeps the overall interest down. Lump sum products, meanwhile, provide a much larger sum. You'll have more money available instantly in return for higher interest payments.
Why choose it?
There are many reasons why people choose equity release mortgages, including home or garden improvements, holidays and helping other family members.
Aside from those main reasons, there are all sorts of benefits to using equity release. At its most basic it helps you to enjoy a more comfortable retirement.
A recent study found that health and wealth were the biggest worries for people approaching retirement with an article in the Express reporting that 67% of people worried they would not have enough money to live on in their old age.
As a society, we are living longer and healthier lives than ever before. Someone approaching retirement age today can expect to enjoy 30 years or more life. While that should be celebrated, it does raise the question of how all that time is going to be paid for.
At the same time, people want to be more active. According to Saga, older travellers now account for almost 60% of the travel market – up from 49% five years ago – and they are embarking on longer and more ambitious trips. They are fitter, healthier and want to see the world. Freeing up equity from their home provides the cash injection to enable them to do so.
Others see this as a chance to make a big one-off purchase such as buying a car they have always wanted or funding a child's wedding in one go.
An evolving sector
The landscape for equity release is also changing rapidly. Options are growing and the ways in which people use it are changing. Today, it is possible to release equity from buy to let properties while still receiving the rental income.
It is becoming a staple part of financial planning. Many people reaching retirement with a property are fortunate to have benefited from an unprecedented increase in property prices over the past few decades. Many have large amounts of capital locked up in their homes.
On the flip side, many are approaching retirements with relatively low levels of savings or inadequate pension provisions. A study by the Financial Conduct Authority, found that one in three people had no private pension and would have to rely solely on the state pension. People over the age of 50, it said, were most at risk of a bleak financial future.
For people with little money behind them, equity release can be an opportunity to help with day to day running costs or to enjoy a more comfortable quality of life.
Others see it as an important tax planning tool. Anyone with assets of more than £350,000 will be liable to inheritance tax. If they wait until their death before they pass it on to the next generation, a lot of that money could be lost.
The alternative is to take out equity release to bring their estate into the nil rate band and ensure some of that money can be used immediately. It can help with anything from living conditions, to one-off purchases and much more.
As with any form of tax planning, though, the rules are complicated, so we always recommend seeking professional advice.
Is Equity Release Right for you?
In many ways, now is a great time to choose equity release. The surge in demand has seen a host of providers entering the market. That creates competition and drives down prices, but it also adds complexity to the sector. Understanding which provider to choose, or the best option for your personal situation, can be difficult.
All providers should be regulated by the FCA, but in such a busy market some will inevitably be better than others. Services and repayment rates will vary so it pays to shop around and seek out reliable and expert advice, which is where services such as ours come in.
Our team of experienced financial advisers regularly work with people to understand the products available and how they can benefit from their features.
Equity release, therefore, is increasingly being seen as a way to unlock a more comfortable and fulfilling quality of life. The gap between those who have enough money to fund their retirement and those for whom it will be a struggle is growing. Forward planning is critical to make sure you have the retirement you want.
For more information on equity release, contact the team at Vintage Wealth Management today.
* This is a lifetime mortgage. To understand the features and risks, ask for a personalised illustration.