News & Articles
The Issue of Women and Retirement
The Issue of Women and Retirement
08/12/2018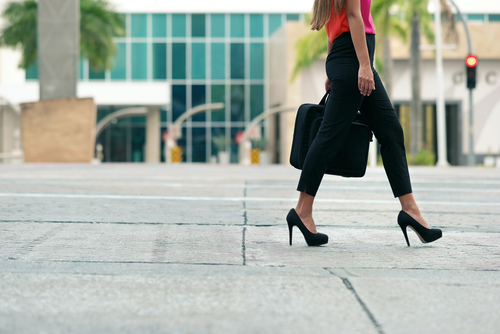 We've all seen the headlines about the gender pay gap, but did you know that the gender gap is also manifest in the financial planning arena?
When it comes to retirement and later life planning, women are trailing far behind men in the amount of money that they are saving. Women also face unique challenges when it comes to preparing for retirement and the annual Women and Retirement report from Scottish Widows highlights key problems that need to be solved.
Men vs. Women
While this year's report does show that the number of women saving adequately for retirement is at its highest since the research began 14 years ago, trends among younger generations are far less encouraging and women are still far behind in their savings journey in comparison to men.
The statistics show that 6 in 10 women aged 22–29 are not saving enough for retirement and a quarter aren't saving anything at all. We can also see that mens' savings outpace womens' at every age and this gap widens as savers reach their forties. On average, this means that men hold nearly twice the amount of savings and investments than women do.
Research from Aegon as part of the Retirement Confidence Survey shows that just 4% of women have more than £300,000 in retirement savings. As the milestone the average person needs to reach in order to maintain their current lifestyle, this contrasts with the one in seven men who have saved more than £300,000.
A third (31%) of women did not even know how much they had saved for retirement in comparison to 21% of men. The gap is also evident when it comes to the confidence vote where 13% of men were confident they would have enough money to retire comfortably compared to just 6% of women.
Understanding the Gender Gap
We can clearly see that there is a gap between men and women when it comes to pension savings but why is this the case? Research suggests a number of factors that impact and disrupt the ability to save for retirement, such as career breaks or working part-time to raise children and care for elderly parents as well as a gender gap in salary and bonus levels.
The Scottish Widows research also shows that 1 in 5 women in their 20s feel insecure in their job, which could be impacting how much they save for life after work. In the face of such financial vulnerability, many women prefer to shy away from the retirement savings issue and bury their heads in the sand.
The issue of having "ready cash" is also a real one. The Scottish Widows report states that 4 in 10 of women in their 20s who do have a pension admit to not saving as much into it as they want to have money readily available in case of emergency.
The Impact of Auto-Enrolment
Auto-enrolment has improved the savings landscape by encouraging women into the pensions system and significantly reducing the number of women who are not saving at all.
The staggered contributions increases have also helped to create inertia while the removal of the lower earnings limit also helps due to the greater proportion of female workers in the lower-paid demographic.
However, the gender pay gap still remains in the pensions arena and a significant number of women, such as self-employed and part-time workers, fall outside the requirements for auto-enrolment.
In the same way that self-employed workers need to think outside the box when it comes to pension savings, it is up to wealth and asset managers to offer flexible retirement savings vehicles that acknowledge and assuage the financial vulnerability felt by women of all ages.
Flexibility is key in order to break down this barrier to saving as this fear of financial hardship is becoming a catch 22 where women are getting into difficulties at a younger and younger age.
The pattern needs to be broken – women need to feel more confident about saving and increase the amount that savers are putting aside for retirement.
Building Financial Resilience
In the spirit of flexibility and helping people out during more difficult times, Scottish Widows is calling on the Government to increase the default level of savings and allow penalty-free access to a portion of pension savings during times of financial hardship.
This solution comes after their report shows that an extra one million women in their 20s could be saving adequately for retirement if they were able to take emergency cash from their pension.
This option is likely to increase engagement through a more realistic savings vehicle that caters to our modern lifestyle. In reality, it might mean placing limits on how much and how often people can withdraw funds in order to avoid pension plot depletion.
Professional financial advisers can also highlight savings options that women may not be aware of, such as the fact that those earning between £5824 and £10,000 can opt into auto-enrolment and qualify for an employer contribution.
The Scottish Widows report also suggests maintaining employer contributions in times of financial hardship to avoid exacerbating any financial issues.
Expecting the Unexpected
Early planning helps to build financial resilience and reduce the impact of unexpected events later down the line, such as divorce, redundancy or even large bills. For example, the recent increase in state pension age for women saw an accelerated timetable leaving many retirees facing poverty.
Early planning and preparing for the unexpected reduce the chance of women being forced to work into later life or significantly compromising their quality of life in retirement.
We're not talking about major changes either. As Vikki Brownridge, director of charity development at debt charity StepChange, explains: "Having just £1000 in savings can reduce the risk of falling into problem debt by more than 40%."
Auto-enrolment has already proven that engagement and connecting with people in the right way is key towards changing financial habits. It's all about encouraging women towards financial independence from the early stages and increasing awareness.
For example, many women miss out on child benefit tax credits to which they are entitled simply through a lack of awareness. The system could be updated to operate on an opt-out basis and ensure that eligible women gain valuable benefits.
Retirement Planning
While the landscape may still be biased in favour of men with the gender pay gap impact felt across the generations, there are still many ways that professional financial planners and individuals can work together to take advantage of effective retirement solutions.
Retirement planning is complex which is why it's essential to find a professional that will help you to set achievable savings goals and stay on the right financial road during difficult times.
It's also important to find a planner that can address your individual needs and the unique issues that women face in retirement as well as ensure that you make regular savings checks in line with your retirement goals.
Our team at Vintage Wealth Management have abundant experience in helping our clients to minimise risk and arrange a financially comfortable retirement. Contact us today on 020 8371 3111 or email info@vintagewealth.co.uk