News & Articles
Retirement Planning in the Age of Longevity
Retirement Planning in the Age of Longevity
14/12/2018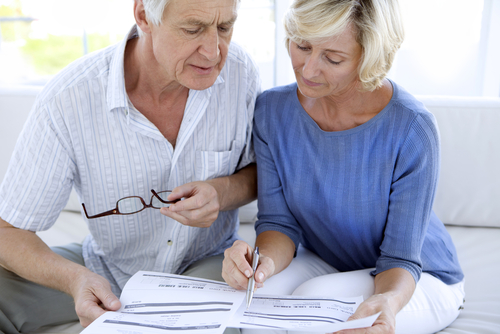 'Heat or eat' should not be a decision that anyone has to make but with one in six pensioners in the UK currently living in poverty, it is a very real problem.
The Joseph Rowntree Foundation's report highlights a recent increase in pensioner poverty and attributes this to the benefits freeze and the growing number of pensioners who rent rather than own their home.
The report also acknowledges how it is becoming far more difficult to save for a secure retirement among "broken housing and labour markets, which are locking more working families into poverty."
We are living in an age of longevity where each generation is living on average a decade longer than the previous one. Children born in the UK today have a one in three chance of living to the age of 100.
We are getting healthier and living longer thanks to major advances and breakthroughs in medical research and development, but this does mean we need to take a whole new perspective with our retirement planning.
Flexible Financial Planning
If we are living longer, we are going to be retired for longer and we need to save more. Modern career paths often feature a great degree of flexibility – many of us will have a number of jobs over our lifetime and we may also choose to retrain in a new industry or take a sabbatical.
This increased level of flexibility must be reflected in our retirement planning models where risk and reward should be transparently communicated at every stage with regular reviews to ensure that financial and protection arrangements fit best with current circumstances.
One key issue and barrier to planning is that many of us simply don't believe we will live to an old age despite the statistics suggesting otherwise. A report from the Institute of Fiscal Studies shows that people in their 50s and 60s underestimate their chances of survival to age 75 by around 20 percentage points and to 85 by around five to 10 percentage points.
While people do become more optimistic as they live longer, this survival pessimism deters many of us from planning far ahead. This puts us at risk of major financial shortfalls and the very realistic chance of running out of money in our later years.
In addition, research by Opinium shows that many people overestimate the level of income they can expect in retirement, with a 27% (£6,445 p.a.) shortfall compared to the amount consumers require to be 'financially comfortable' in retirement.
The Impact of Pension Freedoms
It is important to acknowledge the role of pension freedoms in this context. As many people simply misjudge their own longevity, this can be extremely risky when coupled with the greater flexibility and access to funds that pension freedoms give.
This skewed lens through which many of us view life expectancy is also likely to be reflected in saving and spending habits over our lifetime. We are more likely to spend more and save less if we think we have less time to enjoy it. As people now have the opportunity to access their pension pots early, this can spell disaster during the later retirement years if savings have been exhausted.
In an uncertain landscape, the decline in defined benefit has also created difficulties with many making the move to defined contributions, that only put greater pressure on individuals and their savings. In addition, the increasing life expectancy also reduces annuity rates.
The crux of the matter is that none of us knows how long we are going to live which means we need to create an adaptable retirement planning model that covers all eventualities.
This should constitute a plan that means we do not need to compromise the quality of our lifestyle in retirement and have enough capital to live out our retirement ambitions.
Long-term Care Costs
A healthy retirement plan also means preparing for a shorter life span and making sure that your wealth and assets are suitably placed for your dependents or to fulfil your other wishes after your death.
This might mean making plans for a power of attorney in the event that you experience cognitive decline and can no longer reliably manage your finances.
Many savers underestimate the cost of care which should always be factored into your retirement finances with a realistic outlook. It may be daunting to read about the rising cost of nursing and residential care, but it is one of the many possible outgoings during your retirement years that could costs hundreds of pounds every month.
Other unexpected demands on your savings might include ongoing mortgage repayments, as well as providing your children and grandchildren with financial support or help getting on the property ladder.
Your Personal Retirement Journey
It's essential to set realistic goals and plan your retirement journey but the landscape has become more complex in the age of longevity with many more options available to suit a range of needs. A professional adviser will help you to understand the options at different stages of your planning with healthy cashflow forecasting.
We would always recommend that those who are cohabiting, married or in a civil partnership should discuss retirement plans with their partner. This will enable both parties to understand what the ideal retirement looks like for the other, which in turn will support key decision making and establishing financial goals in retirement.
Increased awareness and better understanding of the challenges and financial risks of living longer will ultimately help every individual to make better investment decisions. This may mean considering a range of investment options and different levels of risk and return, as well as ensuring that you are on track with your pensions saving through a workplace pension scheme or alternative pension savings model.
Intelligent planning will also consider inflation and incorporate regular reviews in line with your evolving retirement needs and current financial situation to ensure that you can enjoy the best quality of life before and during your retirement.
For expert financial guidance on how to plan your personal retirement journey, contact our financial planning specialists at Vintage Wealth Management on 020 8371 3111 or email info@vintagewealth.co.uk