News & Articles
Tackling The Rental Protection Gap
Tackling The Rental Protection Gap
12/12/2018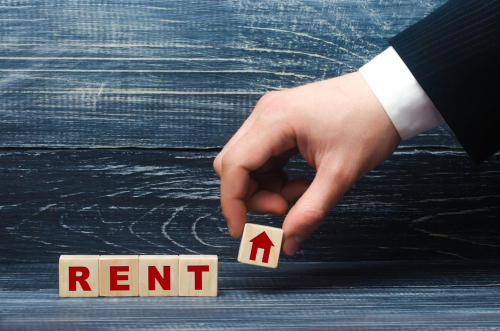 It's certainly not cheap to live in London but research shows that this isn't a deterrent to those who wish to take advantage of the city's many opportunities.
More people rent in the capital than anywhere else in the UK but did you know that just 19% of renters – that's less than one in five people – have protection insurance?
Statistics from Aviva show that just 14% of renters have life insurance, 3% have critical illness cover and 2% have income protection. This translates to many people putting themselves and their families at unnecessary risk.
Generation Rent
With property purchase prices in London out of reach for many of us, the renters market covers a wide range of demographics including young singles, married and cohabiting couples, and families with children.
There are also many older singles, many of whom are renting again following a divorce. A wide range of protection products is available to support renters and help people prepare for when things go wrong but take-up rates are far too low.
One reason for this might be the popular misconception that you only need to take out protection insurance when you buy a property. This couldn't be further from the truth.
There are many ways that financial pressure can suddenly become too much, such as a divorce or separation, job loss, a death in the family, redundancy, serious ill health, or even an unexpected addition to the family.
Another common scenario that puts finances to the test is when renters move house and find they have to pay out the deposit for their new home before they get their current deposit back. This deficit can often push people over the edge.
Financial Health Check
When considering whether you might need to take out protection insurance, we suggest conducting a financial health check. Ask yourself the following questions.
If your main source of income were to suddenly stop for any reason, how long would you be able to fall back on your savings?
Would you be able to continue paying your rent and bills such as childcare should you or your partner need to stop working for a shorter or more prolonged period of time?
If you are one of the 42% of UK households reliant on just one income, do you have a Plan B should this income stream stop?
In the case of illness or death, do you have protection in place for your family such as a will, power of attorney or trust arrangements?
These aren't always easy questions to answer but it is far better than falling into debt or depleting your savings in one fell swoop should you find yourself in a financially challenging situation.
Building Financial Resilience
Generation Rent needs to reconsider its position and place protection higher up on the priority list.
With research from Scottish Widows showing that 30% said they'd use savings to manage in harder times but just 20% has less than £1,000 put aside, and 30% has no savings whatsoever, renters are putting themselves at serious financial risk.
Welfare reforms mean that far fewer people are able to fall back on state benefits during more difficult periods but studies still show that 9 out of 10 Brits are in danger of suffering from financial hardship should serious illness strike.
Barriers to Protection
Providers including Aviva are looking to tackle the rental protection gap by creating authentic conversation. This means helping renters to understand that insurance isn't something to be considered only when you have a mortgage.
It also means helping to implement healthy financial planning habits and financial resilience by encouraging people to think in the long-term and prepare for the worst.
The tide is slowly turning and protection sales are rising among young people – research by LifeSearch shows that the average age of people that bought critical illness cover last year was 36. With a good proportion of new protection sales coming from younger people, we need to continue to build on this progress by addressing the barriers to protection that many clients face.
There is a common misconception that protection claims don't pay out but, in reality, 97.8% of claims were paid in 2017. This is equal to £13.9m per day in income protection, critical illness cover and life assurance and marks a £340 million increase year-on-year.
Another barrier is the belief that premiums are too expensive, which is likely to discourage renters who are already conscious of their spending. As long as you do your research or engage the services of a skilled professional with access to the best protection deals on the market, you should be able to access protection policies with premiums to suit your financial goals.
In addition, whether you are a renter or a homeowner you surely want to protect and maintain your lifestyle during good and bad times. Many people don't take out protection simply for the fact that they believe they won't get ill and the insurance won't be needed. But research from Royal London shows that the chance of being off work for two months or more before the age of 65 is 26% for men and 37% for women.
Protection Planning
We may all want to live in the now, especially the younger generation of renters but protection is a necessity. Many of us wait until we buy a home and start a family to purchase protection but renters are still at risk of financial exposure if they cannot work for any reason. Don't put yourself at risk of only recognising the value of protection when it's too late.

For more information on the range of options available and a tailored quotation, contact Vintage Wealth Management today.
For more information on private medical insurance, contact the specialist team at Vintage Health.