News & Articles
The Question of Remortgaging
The Question of Remortgaging
28/06/2018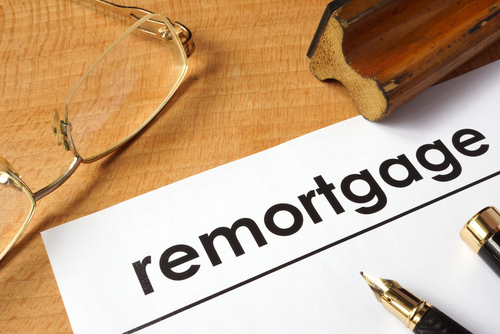 It's safe to say that 2018 has been a year of ups and downs within the housing market. While activity in general has been fairly subdued, those developments that have taken place are significant. Buy to let through limited companies has become an increasingly popular option for professional landlords who are taking this route for tax relief purposes and a more favourable position regarding lenders' stress testing.
This year is also a time for some major decisions for the 1m+ residential mortgage holders who come to the end of their deal period this year, which brings us to the question of remortgaging.
Why Remortgage?
This is a market where the decision to remortgage presents a minefield of options. You will need to break things down to start with in order to carve a successful, cost-effective way forward. The first question is where the vast majority of weight lies – why do you want to remortgage? There are a number of common reasons people do so:
You've come to the end of your deal period
You're planning to move house
You want to protect against future interest rate rises
You want to stay in your current residence but free up some capital for home improvements (to increase the value of your property)
Your property value has increased and you want a more appropriate deal
You want to find a better deal with lower interest rates to save money
You want to switch from an interest-only deal
While some reasons are proactive and some reactive, many homeowners are seeking out new lenders to find a better deal that fits with their current circumstances and represents a more cost-effective option.
A new deal could help you to reduce monthly repayments, move from a variable rate deal to a fixed rate one, or release equity in your property. You may also want a deal that gives you greater flexibility, perhaps with the option of a payment holiday, overpayments or a longer/shorter deal term.
If you have reached the end of your initial mortgage rate and been moved onto the lender's standard variable rate (SVR), a new deal is also a good way to potentially enjoy lower fixed rates once again and avoid the typically higher SVR rates. This is a simple way for homeowners to save thousands every year but many people on SVRs are unaware of the potential for cost savings.
Should I Remortgage Now or Later?
Now is a good time to remortgage as current interest rates are still exceptionally competitive and a new deal will help to protect against any future interest rate hikes and higher monthly repayments. Although the Bank of England's Monetary Policy Committee voted in May to keep the 0.5% base rate as it is, a Bankrate article reports on potential interest rate rises in August.
It always pays to be prepared for all eventualities. With so many fixed-rate deals coming to an end this year, banks have seen a huge rise in demand for mortgages. The number of remortgage approvals increased by 18%, as homeowners take advantage of the competitive market.
A report from trade association UK Finance shows that gross mortgage lending for both new loans and remortgages was £22.2 billion in May 2018 – 8.8% higher than May 2017. This was also the month where the number of bank-approved mortgages hit its highest level for four months, with the average size of a mortgage passing the £200,000 mark for the first time.
Consumers as a whole are conscious of the impact of inflation, which means the prospect of great deals on a competitive market is one that many are grasping with both hands.
Is Fixed Rate the Right Option for Me?
There's plenty of buzz right now surrounding fixed rate deals and with good reason. Rising interest rates means that homeowners want to lock their rate in and protect against future increases with set monthly payments. Despite the increases, fierce lender competition means there are plenty of good deals available which leave most variable deals trailing in their wake.
While it may not be the right choice for everyone, fixed rate does offer a good degree of flexibility with, for example, the ability to offset and reduce monthly mortgage payments, benefit from a free valuation or sign up to a shorter-term deal (two years) to give you more freedom.
This is ideal if your circumstances may change in the near future – perhaps you're planning to have children and move to a larger property, or maybe you're working in a job with potential to relocate. A shorter-term fixed-rate option may work best, for example, to give you more flexibility while longer-term options are ideal for those whose circumstances are unlikely to change anytime soon.
The Value of Professional Advice
The most important part of remortgaging is striking a balance to ensure that any fees such as lender exit fees or early repayment charges do not cancel out the savings made with your new deal. Plan ahead and don't leave your mortgage browsing to the last minute if you're coming to the end of your deal – with so many great deals around, it's essential that you, the homeowner, have the advantage.
Our mortgage experts will review your current mortgage situation including affordability, income and outgoings against the best deals on the market to identify the most effective course of action.
We source mortgages with minimal to no fees and application charges to ensure that the total cost and the interest rate will benefit you. We will also help you to complete essential prep for remortgaging and strengthen your ability to borrow.
For advice and support with choosing the right mortgage, call the Vintage Wealth Management expert advisers on 020 8371 3111 or email info@vintagewealth.co.uk.
Risk Warnings:
Your home is at risk if you do not keep up repayments on a mortgage or other loan secured on it.
 You may have to pay an early repayment charge to your existing lender if you remortgage before the end of any specific mortgage deal in place.