News & Articles
How Much Could You Be Saving with a Relevant Life Policy?
How Much Could You Be Saving with a Relevant Life Policy?
16/07/2018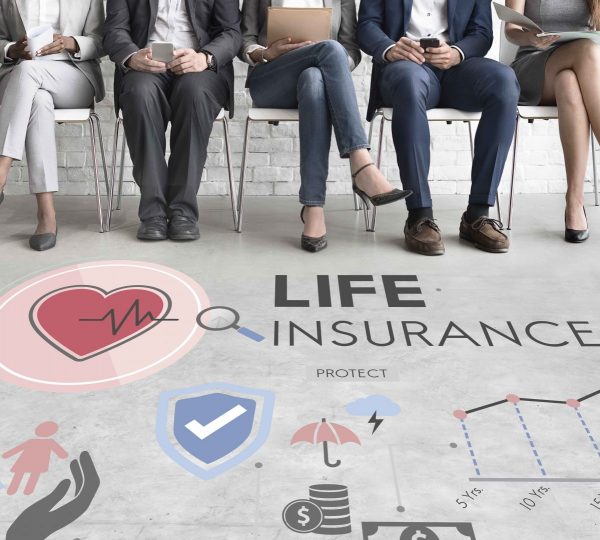 One of the most essential roles of wealth and asset management advisers on both an individual and corporate level is to identify key ways in which clients can save money and make wiser investment decisions by taking advantage of lesser-known options.
For example, many of our clients come to us seeking ways to reduce the burden of tax and discover opportunities for tax relief. And did you know that there is a special type of life assurance plan that could provide you – or your employees – with highly tax-efficient life cover? We'd like to introduce you to the Relevant Life Policy.
The Benefits of the Relevant Life Policy
Up until now, the Relevant Life Plan (or RLP) has not been taken up on a wider level as regular pension rules were deemed sufficient for the vast majority of employees. However, the standard lifetime allowance, i.e. the total amount you can take from all your pension plans without facing a tax charge, has been decreasing in value and fluctuating over the last few years.
In 2011/12, it was £1.8m; in 2012/13 & 2013/14 it was £1.5m. It continued to decrease down to £1m through the 2016/17 and 2017/18 tax years, after which it increased to £1.03m for the current tax year.
In the context of this uncertainty, higher-paid employees are beginning to seek new and solid alternatives. The RLP is especially attractive because it offers many unique benefits, one of which is that employers can provide it to their team without any benefit-in-kind tax charge on the employee.
In addition, all premiums are paid by the employer with no income tax or national insurance contributions to pay on the premiums, while there is tax relief for the employer as an allowable business expense.
As a low-stress life assurance option, the RLP comes with no pension annual allowance issues and no pension lifetime allowance limits to worry about. Benefits are paid out on death or diagnosis of a terminal illness payable under a flexible discretionary trust to your nominated beneficiaries (or charities). With inheritance tax another concern that weighs heavy on people's minds, the Relevant Policy once again comes up trumps as all payments are normally free of IHT.
Facts and Figures
Now let's take a look at some figures to bring this policy to life starting with the case of a higher rate taxpayer resident in the UK. With premiums of £200.20, the highest rate of tax for the person covered set at 40%, a company corporation tax rate of 19% and employee income tax rate of 40%, the RLP would offer £38.04 of corporation tax relief and a net cost of £162.16. In comparison to the ordinary life policy, this results in a 49% total saving (net cost of OLP – £318.17).
For the additional rate taxpayer with the same premiums and corporation tax rates, along with the highest rate of tax set at 45% and employee income tax rate of 45%, the RLP would – again – offer £38.04 of corporation tax relief and a net cost of £162.16. But when we take into account the other figures for the additional rate taxpayer, this comes to a saving of 53% in comparison to the ordinary life policy (net cost of OLP – £348.19)
Is the Relevant Life Policy Right for Me?
While there are many benefits to be gained by both employers and individuals from an RLP, there are some situations where the RLP will prove especially valuable. We have outlined a few examples below:
For small companies that do not have enough employees to set up a group life scheme.
For directors and senior employees who require life cover that won't eat into their available lifetime allowance
For employees who wish to top up benefits from their existing employer's scheme
For directors who want to set up an employer-financed shareholder protection arrangement. Excepted group life policies can also be set up.
All of these demographics and more can benefit from the extensive savings made using an RLP in comparison to setting up personal cover and funding premiums through an increase in net pay. But if the RLP is a policy that you believe would benefit your employees, it's important to be aware of the options and the fine print.
The Finer Details
For example, the policy cannot run beyond the employee's 75th birthday, it can never acquire a surrender value and it cannot be used for tax avoidance purposes. In addition, HMRC does not treat an RLP as a registered pension scheme – we will explain the potential impact that this may have on associated tax charges.
Our advisers will be able to provide a full picture of the benefits and special considerations for your awareness and peace of mind. We use our wealth of experience, privileged market insights and access to a diverse range of investment opportunities to help you make the most effective financial decisions for yourself and your team. For more information and guidance, contact us today.
Risk Statement:
The Financial Conduct Authority does not regulate tax and trust advice.
Levels and bases of taxation and tax reliefs are subject to change and their value depends on individual circumstances.
Tax laws can change.
Occupational pension schemes are regulated by The Pensions Regulator.