News & Articles
A New Type of Relevant Life Plan
A New Type of Relevant Life Plan
12/09/2018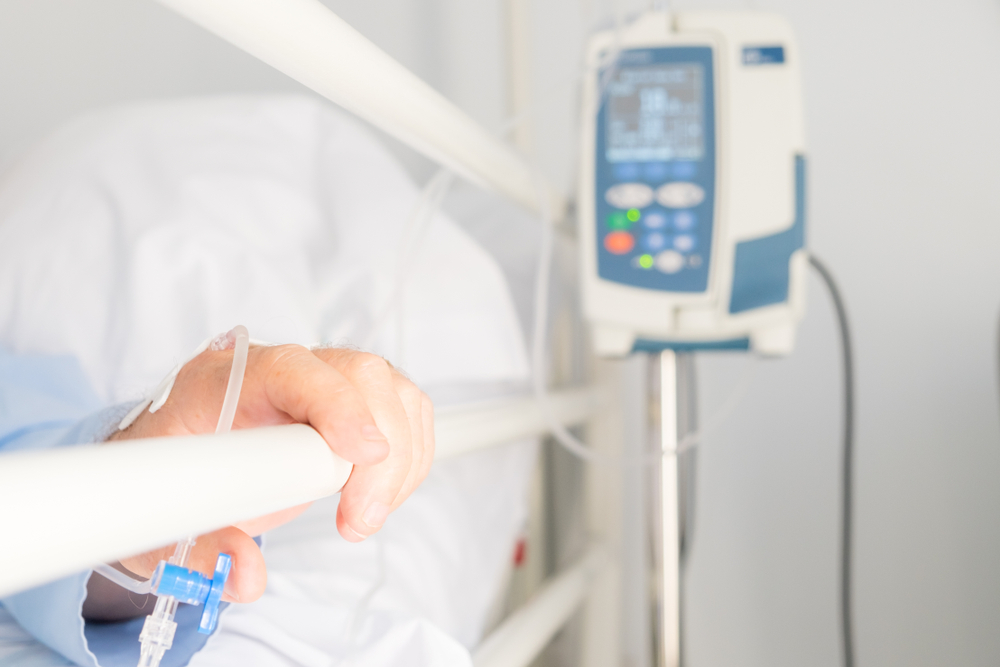 One of our roles as professional financial advisers is to introduce our clients to cutting-edge products designed to strengthen their financial security and improve the packages that employers offer to employees.
That's why we always keep a keen eye out for the latest financial solutions that bring something new to the market.
Just recently, we have been rewarded with an innovative and extremely comprehensive new product in the form of Aviva's revised (and HMRC-approved) Relevant Life Policy.
Historically, relevant life policies may include a death benefit or terminal illness benefit but this new product also offers the option of including an employee significant illness benefit.
Employee Significant Illness Benefit
This is a real game changer for protection policies. Customers can now choose the life plus employee significant illness cover that includes a death benefit if the life assured dies during the policy term.*
Aviva has examined the market and customer needs with a wider lens to produce a more complete type of cover. This will complement a robust relevant life insurance product portfolio and provide businesses with a tax-efficient way to offer life insurance to their employees.
Employers must note that employee significant illness (ESI) policies will cover only the most serious conditions that result in retirement with up to £1m protection running from age 18 to 75.
Claims for minor heart attacks or early-stage cancers will be excluded. Instead, it will focus on those conditions that will result in retirement or anticipated retirement of the life covered, and where the employee survives for at least 10 days following diagnosis.
The 28 significant illness definitions covered include advanced cancer, benign brain tumour, bacterial meningitis, dementia, major organ transplant, Parkinson's disease and kidney failure.
The life covered must meet the strict definition of one of the employee significant illness conditions during the policy term
The Difference Between CIC and ESI
It is crucial that employers do not consider this new product as a type of critical illness cover or a CIC replacement policy because it represents an entirely different ballgame.
According to an article in the FT Adviser quoting CIExpert's Alan Lakey, "The new plan does not compare with the individual plans offered by Aviva, which is due to the insistence that a retirement event is created."
ESI should never be used or considered as a CIC product because of these tangible differences. It is, in fact, a relevant life plan covering defined significant illnesses of employees.
This innovative concept could prove attractive to many employers who may view it as a valuable addition to employee benefits (in particular life cover) as they are able to offer additional retirement event cover alongside death cover.
It is also a flexible option whereby the employee can potentially claim under ESI and return to work in a 'lesser' role provided it is not to their current occupation.
Additional flexibility comes with the option of guaranteed or reviewable premiums. Employers can also take cover on a level or increasing basis with the option of fixed or index-linked increasing cover.
ESI also covers a wide scope of core conditions including terminal illness where the life covered receives a diagnosis during the policy term and is expected to live no longer than 12 months. You can also choose to add total permanent disability cover onto your policy.
A Range of Tax Benefits
ESI cover has been designed as a key component of life insurance cover to provide tax-efficient protection for the employer, employee and the employee's beneficiaries.
All benefits are free of income tax, capital gains tax and national insurance. There's also an inheritance tax advantage – as the benefits are held under trust, they will not be included in the employee's estate for IHT purposes.**
If you're thinking about taking out an ESI policy, it's essential to consider your suitability. For example, if you're looking for a policy with a cash-in value then ESI won't fulfil your needs.
However, it is ideal for those employers who wish to provide an employee benefit that protects against a comprehensive list of life-changing illnesses or conditions.
Suitability Assessment
Relevant Life Insurance is often suitable for employees who are likely to have significant pension funds or those who do not have a group life policy. It's also a great option for smaller businesses that wish to take advantage of the tax efficiencies usually enjoyed by larger companies.
Our expert team will help you to consider key aspects including the level of cover required, your employee's current state of health and how long your employee may require cover for.
They will also discuss the possibility of extra benefits being included at no extra cost, such as the life change benefit and the continuation benefit where the policy may be able to be transferred to a new employer should the employee leave the company.
If you would like to save money on providing a valuable employee benefit and find out more about the new Relevant Life products available, email info@vintagewealth.co.uk or give us a call on 020 8371 3111.
* Aviva will not pay out if the covered dies during the first 12 months of the policy term due to suicide or intentional, self-inflicted injury.
** Inheritance tax may be payable on the trust itself.