News & Articles
The Impact of the Lifetime Allowance Increase
The Impact of the Lifetime Allowance Increase
24/08/2018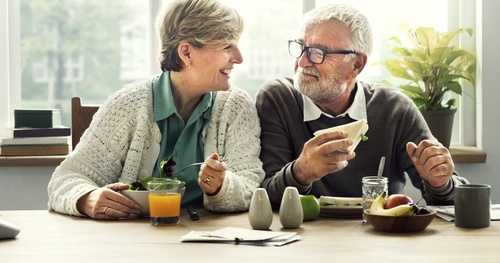 Pension holders across the UK received good news this new tax year when the lifetime allowance was increased for the first time in years. On the 6 April 2018, the LTA increased from £1 million to £1.03 million.
This still falls short of the £1.8 million permitted in 2012 but it does mark the first time the LTA has been increased since April 2010. The figures have been increased in line with inflation and the Consumer Price Index.
Testing the Value of your Pension Savings
As a critical part of pension planning, the LTA is made up of the total value of payouts from pension savings, as a lump sum or income, before additional tax charges apply. In the words of Prudential Adviser, it is the overall limit of tax-privileged pensions funds a member can accrue during their lifetime, before a Lifetime Allowance tax charge applies. The value is tested when the pension is first accessed, on death or at the age of 75.
It is crucial for investors to be aware of the impact of the LTA on their overall potential pension savings. While the increase may seem small to some, for those people near to the limit it could be significant. There is also the need to prep and anticipate for any future allowance increases.
Using the holistic approach that we favour at the Vintage group of companies, this can include such assets as former or current workplace pensions. There are many aspects to consider which is why it's important to get up-to-date valuations for your LTA calculations.
If you think that your pension fund may be higher than the LTA and you may be at risk of breaching the allowance when taking retirement benefits, you may want to consider alternative retirement provisions. Depending on your personal circumstances and how much of your pension benefits you intend to take, options could include other investments or maximising your ISA allowances.
Defined Benefit Transfers
The LTA can also be important when considering transfers out of defined benefit (DB) pensions. Transferring benefits can lead to a breach of the LTA, especially with the high transfer values on offer from many schemes.
To calculate the value of a DB pension, the accrued benefit is multiplied by 20. If you are due to receive a DB pension of £50,000 a year at your scheme's retirement age, this is worth £1 million for the purposes of the LTA.
This is just within the current allowance, but the transfer value may well be higher, pushing your total pensions savings above the LTA and triggering a tax charge.
Applying for the 2016 Protections
An adviser will be able to explain how you may be able to take advantage of the range of protections available against the LTA and work out whether you qualify. Applying for the 2016 protections may be beneficial depending on factors such as when you wish to access benefits, how much you wish to protect and how you want to access funds.
While it may feel as if you are being penalised for savvy investing, there is certainly no downside to applying for LTA protection because, as the Financial Times Adviser explains, "it will just fall away when the standard allowance exceeds the protected LTA."
There are two main types of protection for those affected by the cut to the LTA in 2016: fixed protection (2016) and individual protection (2016). The former lets you fix your LTA at £1.25m provided no pension contributions have been made after April 2016. This includes relevant accruals made under DB schemes.
Individual protection may apply even if there have been contributions. This provides a personalised LTA equivalent to the value of your pension on 6 April 2016, which cannot exceed £1.25 million.
It is still possible to apply for individual protection if your pensions were worth more than £1 million at April 2016.
Knowing the Limits
The key requirement is to apply before taking any pension benefits. This can be important if you are planning on taking tax-free cash or using pension freedoms before your planned retirement date.
No more pension contributions can be made once fixed protection is in place. You can contribute under individual protection, for example, if investment values fall beneath your level of protection. However, these schemes can help you avoid unnecessary additional tax charges.
The LTA increase was not the only major decision made in the 2017 Budget. The amount you can save into a Junior ISA or child trust fund each year also rose in line with inflation from £4,260 from £4,128 (from 6 April 2018).
Changes to the personal allowance were also made when the personal allowance for earners in the basic rate band increased to £11,850. This allows qualifying married couples to transfer £1,185 to the higher earner to cut their tax bill.
The threshold to be included in the higher rate band – currently those on salaries from £45,001 to £105,000 – also increased this tax year to £46,350.
For more insights and guidance on all aspects of the lifetime allowance, contact the team at Vintage Wealth Management today. And don't forget to stay in touch with us on Twitter for all the latest news across the financial markets.
Risk Disclaimers:
The Financial Conduct Authority does not regulate tax advice.
Levels and bases of taxation and tax reliefs are subject to change and their value depends on individual circumstances.

Tax laws can change.

Occupational pension schemes are regulated by The Pensions Regulator.