News & Articles
Learning More about Pension Scams
Learning More about Pension Scams
14/06/2018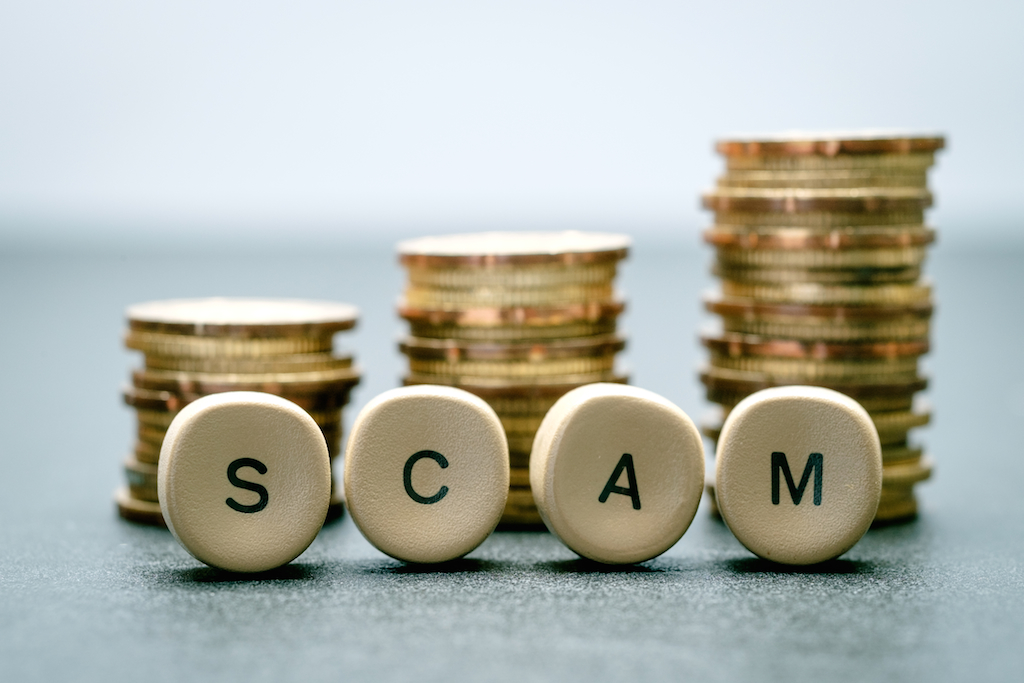 If you've ever fallen victim to a financial scam, then you'll know the feelings of shock, fear, anger and despair associated with such a situation. Financial crime is a major issue in the UK and the Economic Crime Directorate at the City of London Police estimate that it costs the UK £52bn every year to fight it.
Every time a scam is exposed, a new and more complex one seems to enter the sphere. However, a little knowledge goes a long way. In fact, according to an Airmic interview with a former head of cybercrime at the National Crime Agency, 80% of cyber scams could be prevented if businesses take a few basic precautions.
A little knowledge on the consumer end also goes a long way, and the "success" of such scams could be drastically reduced if potential victims understood more about how it all works, allowing them to act in a more vigilant manner.
This is why it's essential to be aware of the tell-tale signs of financial scams and to gain more understanding and insight into the most common scams taking place today.
The Older Generation
Many financial criminals target vulnerable older people. Pension scams in particular have increased in recent years. According to Prudential, since the launch of Pension Freedoms* in April 2015, nearly 1 in 10 over-55s believe they have been targeted by scammers. The suspected scammers will talk about investment opportunities that will "unlock" pension funds or transfer them, often to an overseas location.
With Prudential also reporting that 1 in 3 over-55s are concerned about being defrauded out of their savings, ActionFraud states that nearly 1000 cases have been reported since the launch of Pension Freedoms. According to an article in the Telegraph, 250 million cold calls are made in the UK every year and pensioners have been scammed out of £43 million in the last three years alone. Citizens Advice also calculate that 10.9 million consumers have received unsolicited contact about their pension since 2015.
A Ban on Cold Calls
In a major step forward, this month has seen the ban on pensions cold calling finally take effect. The idea was first touted in November 2016 as a direct response to the rise in scams since the introduction of Pensions Freedoms. While it has been a long time coming, experts across the board are still concerned about just how effective it will prove to be.
Money Marketing reports on concerns that a loophole will allow unregulated introducers to contact people face-to-face. There is also the ongoing concern that scammers will find a new and more sophisticated way to get to their targets that works its way around the new regulations, such as moving their call centres abroad.
However, it's not all doom and gloom because the new regulations will go a long way towards raising awareness and helping to ensure that people think twice before continuing a cold call conversation. It's the start of an ongoing battle and once pensions cold calls are illegal, the recipient will know that it is a scam as soon as they pick up.
The pensions cold call ban is the start of a long road and there have already been some intelligent suggestions about how to fight the issue further, including – as the Telegraph reports – the creation of a "permitted list" of safe pension schemes meaning cash would only be released to pre-approved funds.
But as the ban is unlikely to drastically reduce the number of calls being made, it's still important to recognise the key signs of a scam.
Does it Seem Suspicious?
One of the most important ways to identify potentially fraudulent activity is to be on the lookout. As fraudsters may approach by phone, email or post, it always pays to be on your guard. Another common scams known as a phishing attempt involves contact by phone or email. The scammer will claim to be from a bank, building society or insurance company and will ask their target to click on a link to verify log on, account and password details. The scammer then reads the information and raids the connected account.
There is very little chance of recovering any monies taken in this way which is why you must not take anything for granted. Many scammers seeking to exploit Pensions Freedoms work in a similar way and may claim to be calling from Pension Wise or another, familiar and trusted source. It might sound obvious but it's all too easy to be taken in by a smooth sales pitch and the offer of guaranteed – or exceptionally high – rates of return.
Many scams also offer very low interest rates – another thing to look out for. Those who promise impressive returns through their proposed investment scheme are typically part of a 'boiler room' scam where excess pressure and the requirement to act fast is a common feature. However, for the most part this investment scheme is just comprised of hot air and, as such, there will be no chance of compensation through the FCA under the Financial Services Compensation Scheme.
Are You Unclear About the Nature of the Investment?
Scammers will commonly create a confusing scenario or build up a picture of unusual investment products to make sure that people are too afraid to ask questions. They play on this sense of uncertainty and capitalise on a lack of knowledge from their target, perhaps by talking about unusual ways to invest funds that the other person may never have heard of.
This puts them in a position of authority, making the other person more likely to listen to what they have to say. This is why it's important to be aware of the risk that may be involved. Scammers will play on any vulnerability so don't be afraid to stand your ground or simply put down the phone if you are not comfortable with the conversation.
Taking Action
If you believe you have been a victim of a scam, it's important to take action quickly. Contact your pension provider to see if you can stop a transfer before it is complete and call Action Fraud on 0300 123 2040 to report the incident.
If you've received a cold call or other suspicious communications and want to find out more, we recommend visiting the FCA's Scam Smart site to check their warning list and to gain some more information on the current financial fraud landscape.
The Pensions Advisory Service can also offer valuable support and advice, either by phone on 0300 123 1047 or via the website.
For confidential advice and support on your pension pot, our advisers are always available for a chat. Give Vintage Wealth Management a call on 020 8371 3111 or email info@vintagewealth.co.uk and one of our team will get back to you shortly.
…
*Pension Freedoms is a government initiative introduced in the 2015/16 tax year, giving those aged 55 and over the right to move their money as a lump sum and pay no tax on the first 25% (with the rest taxed as a salary at their income tax rate)