News & Articles
The Pros and Cons of Joint Finances
The Pros and Cons of Joint Finances
28/09/2018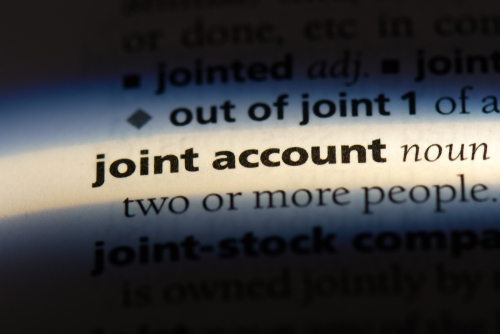 For any of us in a long-term relationship – married or otherwise – there comes a point when we must consider the practical aspect of our partnership and how we wish to deal with finances individually and as a couple.
Many couples in long-term relationships maintain independent finances, but typically also operate one or more joint accounts to cover day-to-day bills or look after savings.
Others choose to maintain their finances entirely independent of one another or to operate all finances as a joint entity.
With more and more young couples waiting longer to get married, or choosing not get married at all, joint finances should be a consideration from the early days.
Sound financial planning will ensure that you are gaining the most from your money and enjoying the healthiest financial situation possible both now and in the future.
A Simplified Process
There are a number of benefits and risks to managing money together. The security of your joint finances often goes hand in hand with the security of your relationship.
Personal choice and your level of comfort with the prospect of joint finances will come into play. But it's important that you make a decision based on the most effective financial planning strategies as well as your personal feelings.
On the simplest level, a joint account can help couples keep track of their finances and ensure costs are spread fairly. It will also be far easier to operate when there are plenty of bills that you both contribute towards such as rent, mortgage payments and utilities.
A joint account can also be very handy when it comes to day-to-day spending such as food shopping where you both have a debit card that can be used for all joint expenses.
Both people should also have access to the online account, making all financial decisions much more straightforward.
With joint finances, both partners have equal access to their shared fund, regardless of who has contributed what. But differing attitudes to spending and saving can be a source of tension and it's up to you as a couple to work out whether it makes sense for your circumstances.
Mortgages
If you buy a home together, or just open a joint bank account, your finances instantly become interlinked and this creates potential pitfalls. One of the most important issues to be aware of is that shared finances could affect your credit rating. You will be 'co-scored' if you apply for credit; this means a partner with a poorer credit score may impact negatively on your own rating.
Remember, if you have a shared mortgage or loan, you will be liable for repaying the whole debt if your partner can't – or won't – contribute to the repayments.
While none of us wants to imagine such a scenario, it's important to enter any joint financial agreement with your eyes wide open. Be fully transparent with one another and set realistic expectations about the future of your relationship before making any decisions.
Outstanding Debt
Another potential pitfall of joint finances is the issue of debt. One partner may be entering the agreement with outstanding student loan or credit card debt, for example. You will be shouldering the burden by agreeing to joint finances, so make sure you have all the facts before making a decision.
Investments
There are, of course, plenty of advantages to joint finances. For instance, if one partner is a basic rate taxpayer or non-taxpayer and the other pays income tax at a higher rate, it could be worth switching some savings or investments to the lower earner to reduce the overall tax payable.
Sharing the ownership of investments could also save capital gains tax (CGT). This could allow both partners to use their annual CGT exempt amount of £11,700 for 2018/19, giving a potential £23,400 of tax-exempt gains this tax year.
Tax Advantages
Husbands and wives and civil partners can normally transfer assets freely between each other without incurring a tax on any gains realised by the gift.
However, unmarried couples may create inheritance tax issues or find themselves with tax to pay on gains realised by making such gifts of assets.
Higher earners can choose to contribute to the pension of a lower-earning spouse, subject to the annual allowance, with the amount of tax relief available the greater of £3600 or their relevant UK earnings.
This could help couples make the best use of both their personal allowances for income tax in retirement.
Changing Times
As with all other aspects of financial planning, it is essential to regularly review your financial situation. This is especially pertinent should your situation change – for example, one partner gets a promotion and pay rise, or you have a child.
The key to successful joint finances is trust and openness. When all finances are shared, many couples like to establish a spending threshold with anything that goes above that discussed prior to payment.
With money a leading cause of friction, breakups and divorce, getting things straight from the beginning will ensure a more solid road further down the line. The choice to join finances may feel like you are giving up financial independence but we recommend looking at the overall picture and what makes good financial sense for you both.
Couples must be prepared to have full and frank discussions about their earnings, financial goals and future aims. You must also be sure to respect one another's spending and saving habits.
It can help to have an impartial person present when making such decisions which is where the Vintage Wealth Management services come into play.
We help couples to answer all types of finance questions on issues such as mortgages, debt and retirement planning. Give us a call on 020 8371 3111 or email info@vintagewealth.co.uk for further advice.
Risk Disclaimers
Your home may be repossessed if you do not keep up payments on your mortgage.
Levels and bases of taxation and tax reliefs are subject to change and their value depends on individual circumstances.
The Financial Conduct Authority does not regulate tax advice. For specific tax advice contact a tax specialist.
Occupational pension schemes are regulated by The Pensions Regulator.
The value of your investment can go down as well as up and you may not get back the full amount you invested.