News & Articles
What does the Interest Rates Rise mean for you?
What does the Interest Rates Rise mean for you?
12/10/2018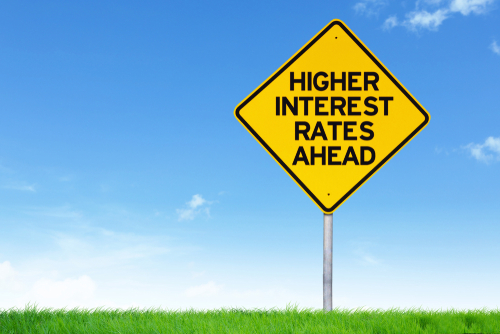 Every aspect of financial planning is impacted by the context in which decisions are made. This means that the recent interest rate increase introduced by the Bank of England in early August may mean that now is a good time to review your investments.
The Bank of England held the interest rate at 0.5% in May, but its Governor, Mark Carney, reiterated the view that rates will need to increase if the inflation goal is to be met. It was said that these future increases are likely to be "at a gradual pace and to a limited extent".
On the 2nd August 2018, true to their word, the interest rate was raised for just the second time in a decade by a quarter of a percentage point, from 0.5% to 0.75%. This may sound minimal but this is the highest level since March 2009 and we must continue to be prepared for gradual increases over time.
Understanding Normalisation
Interest rates are already increasing in the US where short-term rates (for loans with a maturity of less than one year) could reach around 3.4% by the end of 2020. Interest rates were raised just last week with forecasts from the US Federal Reserve suggesting that that economy would enjoy at least three more years of growth. This would potentially include another rate hike in December, as well as three more in 2019 and another in 2020.
The economists' term for what is expected to happen to interest rates in the UK and US is 'normalisation'. For the rest of us, it means a steady increase. The previous rate of 0.5% was once thought of as an 'emergency rate' whereas 3–6% would be more representative in the long term.
The Federal Reserve started raising rates from its historic low at the end of 2015. Despite many threats to do the same, the Bank of England cut rates in August 2016 in response to the Brexit vote. In hindsight, this was considered an unnecessary move, a point that was arguably confirmed by the reversal of the cut last November.
Mortgages and the Rate Rise
While the Bank of England is not expected to raise rates again until next year despite a rise in inflation, increases in short-term UK interest rates could have a variety of consequences.
It's important to work out which ones may impact on you and your family's current and future financial situation.
The rise will no doubt be welcomed by savers but the 3.5 million people with variable or tracker mortgages may want to seek further financial guidance.
Either way, the impact will most likely be minimal but it's important to stay on top of developments to ensure that your financial decisions make sense.
For example, the Guardian reports that the mortgage market is offering "10-year fixes at interest rates that are only marginally above the two- or five-year fixes taken out by most households."
Given the rising interest rate environment, it may be wise to take advantage of such longer-term fixes should this fit with your circumstances.
Ups and Downs
Contrary to many expectations, banks have been slower to raise savings rates. Research from Which? shows that just one in six savings accounts has been increased by the full amount while 70% of instant access cash ISAs have stayed the same.
In addition, banks and building societies have been more active in pushing up the costs to variable rate mortgage holders but haven't necessarily passed on these better returns to savers.
Elsewhere in the financial markets, the values of fixed interest securities, such as government bonds (gilts), could fall. Much will depend upon how long-term interest rates, for ten-year government bonds, react – these may not necessarily follow the short-term rates.
Share values could fluctuate further. The value of commercial property could come under pressure, although rental yields are currently comfortably above the income available from gilts.
If you have not done so already, we recommend that you review your investments in preparation for rising interest rates. For expert guidance and support, contact Vintage Wealth Management today – call us on 020 8371 3111 or email info@vintagewealth.co.uk
Risk Disclaimers
The value of your investments and any income from them can go down as well as up and you may not get back the full amount you invested.
Past performance is not a reliable indicator of future performance.
Investing in shares should be regarded as a long-term investment and should fit in with your overall attitude to risk and financial circumstances.