News & Articles
Income Protection Versus Critical Illness Cover
Income Protection Versus Critical Illness Cover
05/06/2018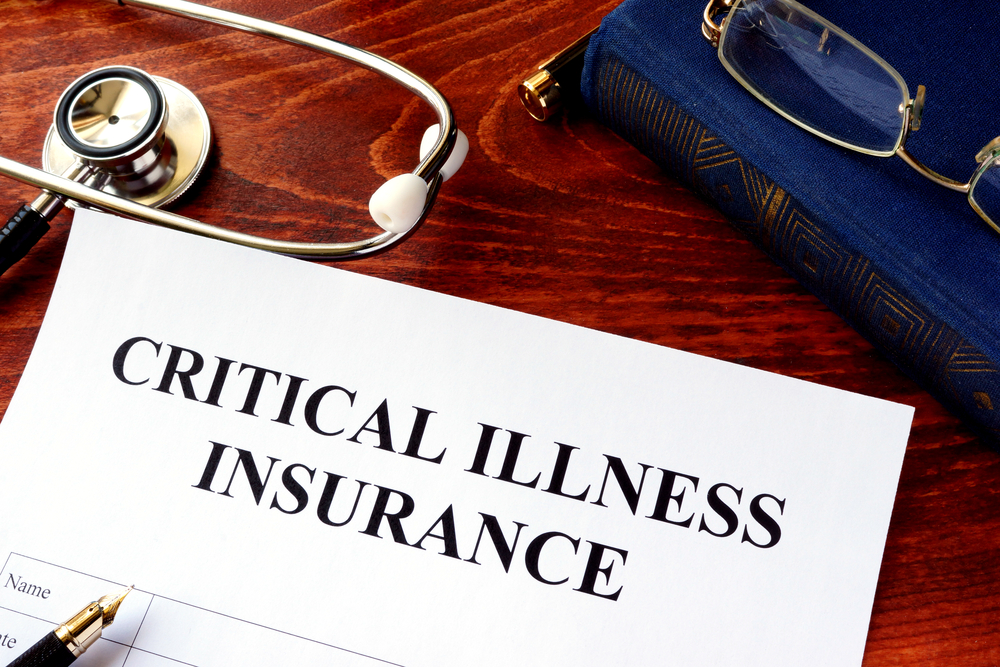 Income protection and critical illness cover could prove a lifeline if the worst happens, but what are they and how do they differ?
As figures from the Association of British Insurers show, the income protection market has recovered over the past few years after a prolonged spell in the doldrums. It's a clear sign that people in Britain are feeling anxious about their financial situation. With the cost of living rising, there is the question of what will happen if they find themselves in a situation where they can't work. That's why learning about the different types of cover available becomes so crucial.
Uncertain Times
Before looking at the different types of cover available, it's important to examine the context. In a volatile political and economic landscape, the only certainty is uncertainty. Unfortunately, this concept also applies to our day-to-day lives.
Over the last two decades, the cost of living has risen, savings rates have been stagnant and so, too, have wages. Personal debt has increased and a report from Aviva released last year suggested one in four people have savings of less than £95.
The Aviva report also found that the savings gap between rich and poor has passed £62,000 and home ownership among people with lower incomes has declined dramatically.
The Volatile Working Landscape
At the same time, work is becoming more flexible and more unreliable. Short-term contracts are on the rise and many employers are becoming less generous with the level of sick pay they offer. A study from PeoplePerHour entitled 'The Evolution of the On Demand Economy', says that half the UK workforce could be self-employed by 2020. If correct, most workers could soon be left without the safety net that full-time employment provides.
Last year. a City Watchdog found that half of all adults in the UK were financially vulnerable. A study from Shelter found that 37% of working families could not cover household costs for a month if the main breadwinner became unemployed. This means many of us may be at higher risk of financial hardship than we're willing to admit.
Tackling Insecurity
Against such an insecure landscape, many people are starting to look at options such as income protection and critical illness cover. In 2015, according to ABI, the number of income protection policies rose for the first time since 2007.
However, critical illness cover is often overlooked. This sector is developing rapidly, providers are bringing new policies to market, and competition is driving affordability. Both employers and individuals are looking at it as a way to protect them if anything goes wrong.
The problem is, many people struggle to tell the difference between the two options which means you may find yourself taking a policy which is not appropriate to cover your needs.
Critical Illness versus Income Protection
The most obvious difference is that in the event of illness or injury, income protection will provide a tax-free monthly income based on a proportion of your salary until you are able to return to work. With an income protection plan, you are able to choose how soon the money is paid out to you in the event of a claim. This is referred to in the insurance industry as the 'deferred period.' The deferred period is a set period of time that has been agreed by prior arrangement where you will wait from the first day of your claim to when the plan actually pays out your first benefit.
Critical illness cover, on the other hand, pays out a lump sum. It is often taken out as part of a wider life insurance policy and can also be extended to include child critical illness cover. You will only be eligible for cover for any of the illnesses or conditions outlined in the policy.
The purpose of critical illness cover is primarily to cover you in the event of significant illness or injury. Long-term absence, a minor injury or illness is more likely to fall under the remit of income protection often referred to as permanent health insurance.
Finding the Most Suitable Option
When deciding on the best option for your needs, the first step is to understand the differences between what each one does and does not cover and how they pay out.
The next is to drill down into the details of each policy and work out what would be best for your requirements.
Critical illness cover can vary quite significantly depending on the individual. The market has become more competitive in recent years and that competition has been beneficial for many people. At the same time, the variety of coverage on offer means you may end up over or under covered.
For example, one evolving area of the sector is child critical illness cover. If anything happens to your children, it can be just as devastating financially as losing a main breadwinner. Parents may have to take time off work, buy new equipment and adjust their whole lifestyle. Having the money in place to ensure financial stability makes all the difference.
Many people though, may find themselves paying for children's critical illness cover as part of their larger policy when they don't actually need it. Equally, they may also assume their condition is covered by critical illness insurance when it isn't.
Providers are updating their policies to take account of evolving demand. They are adding flexibility and choice and, as the market becomes more competitive, they are becoming more affordable. Selecting the best option can be a challenge.
The Next Steps
Our team of expert financial advisers provides a comprehensive consultancy service to understand your situation, work out what conditions you need cover for and to provide affordable protection for you and all your family. We use our expertise in the market to help you select the most appropriate package.
The old saying applies: "caveat emptor" or 'buyer beware'. The market is evolving. Providers are developing new products and offering a wider range of features. When choosing a provider to go with you need to understand your own requirements and what kind of cover you need. You should scrutinise each policy and understand which conditions you will be covered for. A serious, critical injury is stressful enough at the best of times. Having money to protect you will make everything much easier.
For more information on Critical Illness Cover and Income Protection, contact the team at Vintage Wealth Management today.