News & Articles
Dealing with Finances after a Relationship Breakdown
Dealing with Finances after a Relationship Breakdown
08/08/2018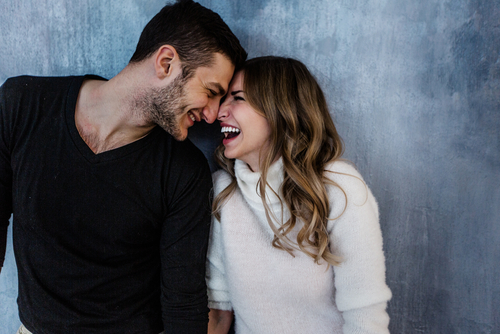 While we all want to believe in the happily ever after, statistics show that a high percentage of marriages end in divorce. When we also consider the number of cohabiting couples and civil partnerships who split up, there is a very real need to address the issue of our personal finances in any long-term relationship.
Dividing Joint Assets
The emotional impact of a relationship breakdown is difficult enough to deal with. Even when the split was mutual and amicable, there will inevitably be some major changes involved including a shift in friendship groups, moving out of the home that you share or dividing up your assets.
While this is an extremely challenging time, it's essential for every individual to consider the legal and financial implications of a breakup, separation or divorce.
You may have jointly-held assets such as a house, life insurance policy or even a beloved pet that you purchased together. There will need to be a plan in place for how these assets will be shared.
You must consider any children involved and how their education and other needs will be handled. Then there is the issue of pensions rights – this often-highly-valuable asset will need to be revised, offset or earmarked in the wake of a split.
This may be especially pertinent for older couples going through a divorce for whom retirement and later life planning is a very real matter.
Pre-nuptial Agreements
As with all other aspects of financial planning and wealth/asset management, preparation is key. You simply cannot afford to jeopardise the life that you have built for yourself by failing to think ahead.
While nobody wants to be the one to broach the possibility of a breakup further down the line, especially during the early stages of a relationship, it's common sense to put such agreements in place. This will ensure that the best interests of both yourself and your partner can be met in the event of a split.
Most people assume that pre-nuptial agreements are only relevant for wealthy couples. But in recent times, the net has been cast wider with pre-nups now available to couples entering both a marriage and a civil partnership.
With many people also choosing to marry later (in their 30s rather than 20s) or older couples on their second marriage, pre-nups are becoming more and more common because people have more assets that they wish to protect.
Cohabitation No-Nup Agreements
The protection landscape has shifted to accommodate the changing face of romantic partnerships. Before the introduction of the no-nup agreement, there was very little protection in place for ex-partners which meant frequent battles for the fair share of assets and maintenance costs such as childcare.
But with the introduction of the no-nup agreement, the six million cohabitees and 3.3 million cohabiting families in the UK today have far stronger protection structures available to them.
Before we look at no-nups in more detail, it's important to dispel a myth that is doing the rounds. A survey published last year shows that two-thirds of unmarried couples living together wrongly believe that common law marriage laws can be applied to them should they break up and support their division of assets.
In fact, in the absence of any legal documentation such as a no-nup, cohabiting partners have next to no rights following a breakup or even a death. In the latter situation, cohabiting partners are not permitted to access their deceased partner's bank account and will not automatically inherit anything if no valid will has been written. As it stands, there is no status in English law as a common-law spouse or partner.
Should I Get a No-Nup?
Coming back to no-nups, these are generally recommended when there is a disparity in the wealth and/or income of two partners. They may also be applicable when there is a sizeable inheritance or debt involved, if one parent has left work to raise the children or if a parent has made a major financial investment to support the couple, e.g. helping them buy a house.
This puts a safety net in place should the relationship break down with safeguards and key points to consider including how liability for any negative equity should be divided.
A no-nup will clearly state who owns how much of what, including assets such as your property, household content and your savings. It may also pose the question of life insurance and consider the key points outlined above including how to support your children or deal with debt.
The Finer Details
When it comes to the finer details, each partner is required to take independent legal advice before setting the agreement in place to ensure that it is properly effected and therefore legally binding.
We recommend putting such safeguards in place to protect yourself, your dependents and your assets in case of a breakup. The clear boundaries outlined in pre-nuptial and no-nup agreements will minimise the risk of a lengthy and costly legal battle for your financial and emotional peace of mind.
…
For advice and support with all aspects of cohabitation and prenuptial agreements, we are happy to recommend a number of trusted legal professionals that we work with. Give our expert team at Vintage Wealth Management a call on 020 8371 3111 or email info@vintagewealth.co.uk and we will make the introductions. And don't forget to stay in touch with us on Twitter for all the latest news across the financial markets.