News & Articles
Behind the Scenes and on the Pitch with Vintage Wealth Management
Behind the Scenes and on the Pitch with Vintage Wealth Management
26/03/2018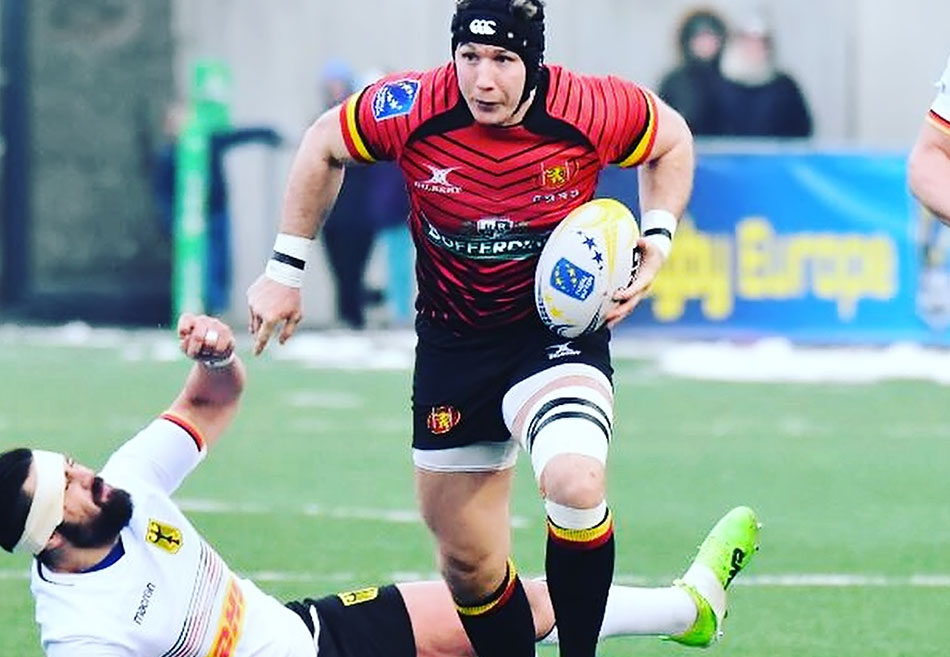 Every good business knows that skilled employees are their greatest strength. Indeed, our people are the main ingredient that makes the Vintage recipe such a success, from our employees within Vintage Wealth Management, Vintage Corporate and Vintage Health as well as our wider associates within our Joint Ventures.
We pride ourselves on running a business based on transparency and authenticity, so we'd like to use this post to talk a little about one of our valued team members and provide a behind-the-scenes look at the Vintage workplace.
The Work-Life Balance
Craig Dowsett is one of our paraplanners who works from the Vintage Wealth office in North London. After joining the company back in January 2016, Craig's dedicated work ethic and hunger for success was immediately evident. His commitment to the role has paid off and allowed Craig to embrace his other passion: rugby.
And this isn't your run-of-the-mill Saturday afternoon game to keep fit. Craig is an extremely talented sportsman who plays rugby for Belgium.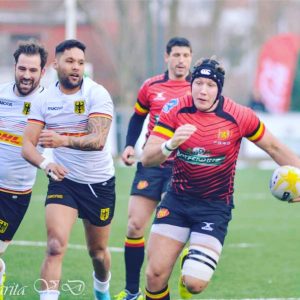 Professional Development
Craig began his working life in the sporting arena, playing professional rugby after graduating from university with a BSc in Information Management & Business Studies, and an MSc in Finance & Management. But while his passion for rugby was always evident, his drive to be successful in the more traditional world of business remained strong.
After playing professional rugby for 12 months, Craig moved down to London and took on work experience at a leading West End firm of accountants Simmons Gainsford– one of Vintage's joint ventures and part of the extended family. He then moved over to Vintage Wealth Management in 2016 where he took up a position as a paraplanner.
He is currently training to become a financial adviser but his commitment to rugby remains strong. Indeed, Craig's dad played for Saracens when he was younger so there is clearly some sporting talent in the bloodline.
A Good Sport
Craig recently took some time out to play rugby in Belgium as part of the Six Nations B tournament. This is the place where it all began as Craig was born in Belgium and lived there until the age of 18. He qualified for his country in rugby and played at age group level.
Soon after his arrival on British soil, Craig started playing club rugby for a team called Rugby Lions before playing for his University (Loughborough). He now plays for Old Albanians in the National League 1 – that's the 3rd level in England. During this time, scouts were also on the look-out for Belgian-qualified rugby players and Craig was snapped up.
He has played for Belgium for the past two years as part of the Six Nations B Squad. This year, Craig played against Germany where his team won with an impressive score of 69-15. He also played against Romania in March as part of the World Cup team where he was the team captain.  His most recent and final game of the Six Nations B was against Spain in Belgium – where they won 18-10 in a historic victory.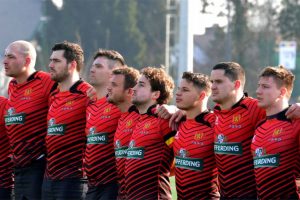 Pitch Perfect
This season marks Craig's second spell playing in the Six Nations B. So, what does the future hold on and off the pitch? For now, Craig remains extremely focused on his position at Vintage, working hard with the aim to qualify as an adviser in the near future. He remains a keen rugby player and seems to have found the ideal balance between work and play.
"I play as much as I can as there are some great opportunities," Craig says. "Vintage have been really flexible and allowed me time off to go and represent my country."
Attaining that highly anticipated work-life balance in 2018 is no mean feat. We look forward to seeing where Craig's journey takes him next.
…
We are always interested in receiving applications from high-calibre candidates for potential opportunities across all areas of the organisation.  Prospective candidates should send an email to Ria Angeli (rangeli@vintagewealth.co.uk) with their CV and career aspirations.